Apps for On-The-Go Learning Fun!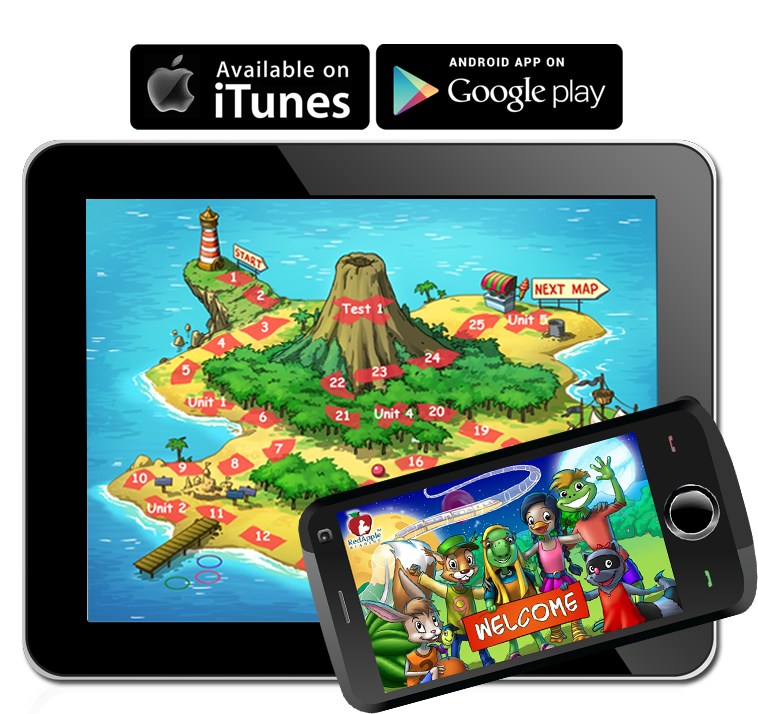 Visit iTunes and discover the fun and easy way for your children to practice reading skills anywhere! Click on any icon below to go straight to the app in iTunes.
Google Play for Android currently has Reading Island Adventures apps available.
Already a member of our online reading program? Log into your Dashboard for links to Members-Only apps in iTunes and Google Play. Look for the "M" on the icon – that means it's a free members-only app and requires your account info to activate.
Questions about Red Apple Reading apps? Email us: support@redapplereading.com
Reading on Park Planet - Ages 4 to 7
Join Professor Bookworm and his students while learning all about short vowel words, blending and segmenting, word families, sight words, long vowel sounds, and more! Over 300 activities and 76 videos, plus 10 storybooks for reading practice. Kids have fun while learning to read!
Map 1 Lessons 1-25 & ABC Tree iTunes
Map 2 Lessons 26-50 iTunes
Red Apple Readers - Park Planet iTunes
Reading Island Adventures - Ages 6 to 9
Join Pete Pirate and his crew with fun videos and games that teach advanced phonics skills, sight words, vocabulary, and reading comprehension! Over 350 activities and 75 videos in the 3 maqps, plus 15 storybooks for reading practice. Kids have fun while improving their reading skills!
Map 1

Lessons 1-25

iTunes Google Play
Map 2

Lessons 26-50

iTunes Google Play
Map 3

Lessons 51-75

iTunes Google Play

Members-only apps are FREE for online members!
Log into your Dashboard for links.

Red Apple Readers - Island Adventures Storybooks

Island Adventures Video Sets

15 unique, interactive storybooks with "Read to Me" option and ability to click on any word to have it pronounced. A great way to get in reading practice on the run!

Island Phonics Videos #1
Island Phonics Videos #2

Each set has 10 instructional videos.


Island Phonics Videos #3

Island Crossword Puzzle Fun

Island Sight Word Videos #1
Island Sight Word Videos #2
Island Sight Word Videos #3

Practice blossoming reading skills anywhere with these 40 fun and engaging crossword puzzles. Read the clues and choose the correct words!

Island Vocab & Reading Comp Videos