Unlock your child's reading potential!
First month is free - sign up now to get started and cancel anytime.
start free trial
Family Plans
Access all levels A, B, and C to adapt and grow with individual learners
Use online on PC, Mac, or Chromebook computers
Serious learning and fun with over 1,000 videos, games, and stories
FREE iOS & Android app access for mobile learning
Stress-free for parents with tracking, reports, and helpful support
1000+ pages printable offline content included to support online learning

sign up Now
Billed monthly after free trial
Cancel anytime from account dashboard
Additional children $2.50/month
Made for children ages 4 to 8 in preschool through 2nd grade
Used by educators in schools across the country
Pre-reading skills, phonics, sight words, vocabulary, comprehension
Effective instruction for early readers, struggling readers, English learners
Builds confidence, strengthens skills, adjusts difficulty, & engages children








Your program helped my first grade daughter so much with basic phonics. She was falling behind until she started playing.
As a special education teacher of elementary kiddos - this is just what we need to add some excitement to learning to read!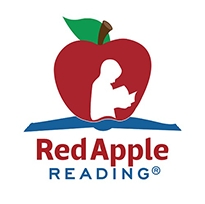 Every one of our students is engaged and making steady progress while having fun. We love this program!
This is the first program to make our severely dyslexic son feel excited and successful. He's improved two grade levels since he started less than a year ago!
GET STARTED TODAY!
Red Apple Reading helps children learn to read so they can have a brighter future!

Educators click here