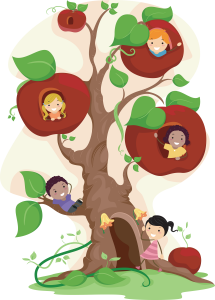 Do your kids come home talking about how boring school is? Are you worried that most of what they're learning is either rote memorization or standardized test material?
You're not alone, and unfortunately, your fears may not be entirely unwarranted. While schools do stress the importance of teachers leading students beyond knowledge-level concepts into higher levels of thinking, there's still the pressure of preparing kids for high-stakes testing, and this isn't always creative or fun—for the student or the teacher. Plus, teachers are often overloaded with responsibilities, from managing overcrowded classrooms, teaching an increasingly rigorous curriculum, and sponsoring extracurricular activities. Whether you're a student or a teacher, feeling overwhelmed can be a creativity crusher!
Luckily, you don't have to stand by hopelessly while your child's imagination and enthusiasm for school dwindles down to nothing. There are things you can do to help both your child and his or her teacher!
Donate.
I don't have to tell you that school budgets are tight these days. Many times, teachers have to dig into their own pockets to buy supplies for the classroom, and on a teacher's salary, these pockets aren't very deep. If your child's class seems to be doing less and less creative activities, it could be a matter of funding or supplies. Many online charities have sprung up that make it easy to help classrooms in need. Help a teacher post their request on a site like DonorsChoose.org. Email your child's teacher and let her know that you're willing to donate either cash, materials, or time. Think you have nothing to give? Think again! You'd be surprised at what a teacher can do with empty milk jugs or paper towel rolls. Who knows? These throw-away items may just spark her creativity, and guess who benefits? Your child! If your teacher needs a little nudging, or if you want to try some recycled craft activities at home, check out these ideas.
Advocate.
Schools all over the country are cutting some of the very programs that have the most potential for sparking your child's creativity. If we keep heading in this direction, music and art classes may soon become a thing of the past. Again, you don't have to stand by idly, though. Let your school administrator, district superintendent, and state board of education know how you feel, and encourage other parents to do the same. Think that's not enough? Consider starting or joining a cause to keep the arts in public schools.
Participate.
Of course, you can't rely on the teacher alone to keep the spark of creativity alive in your child. It's important that you do your part as well. Whether it's by reading fun, age-appropriate books with your child, doing a craft project together, or simply talking about something new that you or your child has learned, you can make a difference in how your child perceives learning—for the long term!
Do you have ideas for keeping creativity alive at home or in the classroom? Please share them in the comments section below!