2014 is behind us. Fortunately, the great books that made their debut in 2014 are still with us! We thought it would be fun to compile a list of some of the best books for kids that were released in 2014. It wasn't easy – there were a lot of great titles to choose from – but Red Apple Reading has chosen 10 must read children's books of 2014!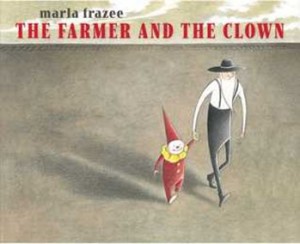 The Farmer and the Clown (Marla Frazee) – This wordless picture book will delight young readers and parents alike. A baby clown has taken a tumble off the circus train and landed in a farmer's field. Kids will enjoy watching this unlikely friendship unfold.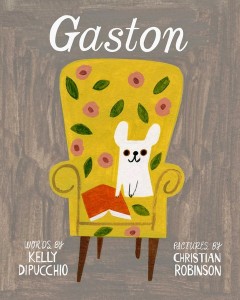 Gaston (Kelly DiPuccio) – There's been a bit of a mix up. Gaston the bulldog and Antoinette the poodle have somehow ended up in the other one's family. When the discovery is made and set straight the families look right – but don't feel right. Preschool and early elementary students will like this sweet story of family.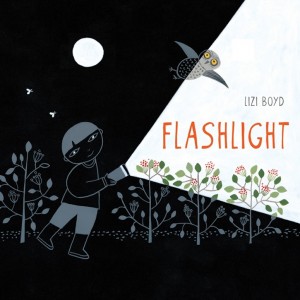 Flashlight (Lizi Boyd) – The night isn't so scary when a little light is shed on it. Early readers will love this wordless picture book . Discover what's hiding in the shadows when illuminated by a flashlight.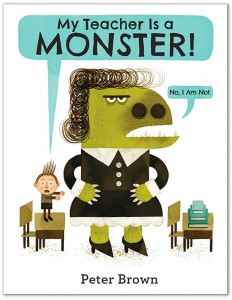 My Teacher is a Monster (Peter Brown) – What's Bobby to do when he discovers his monster-of-a-teacher has discovered the park he loves visiting? 4 – 8 year olds may just find out there's more to their teacher than they originally thought after reading this book.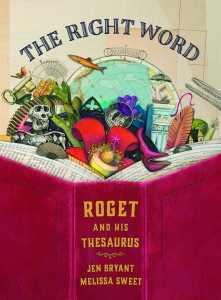 The Right Word: Roget and His Thesaurus (Jen Bryant) – Kids will delight in the lyrical prose and beautiful illustrations in this gem of a biography. 2nd – 5th graders will learn about the interesting life of Peter Roget and how his love of words and organization led to a very important reference book.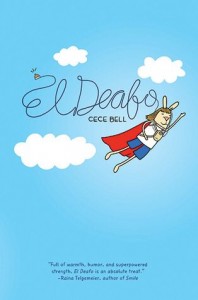 El Deafo (Cece Bell) – Middle readers will find this graphic novel memoir both touching and humorous. Author Cece Bell relates her experience of becoming deaf at a young age. Will Cece be able to manage the bulky phonic ear that she wears on her chest; and more importantly, will she find a friend?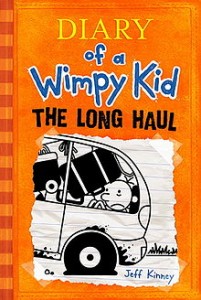 Diary of a Wimpy Kid: The Long Haul (Jeff Kinney) – Jeff Kinney has done it again! His latest installment in the Diary of a Wimpy Kid series is as funny as the previous eight. When the Heffley's go on a family vacation hilarity ensues! An amusing title for middle readers!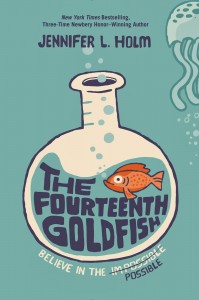 The 14th Goldfish (Jennifer L. Holm) – Ellie is attending middle school – with her grandfather (who may have just discovered the secret to immortality!). 3rd – 7th graders will not only be amused but will also learn about some interesting real life scientists when they read this fun book.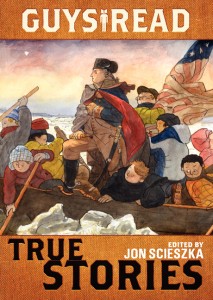 Guys Read: True Stories (Jon Scieszka) – Can boys enjoy works of non-fiction? They sure can! The 5th installment in the Guys Read series introduces 8-12 year old boys to 10 true stories by several talented writers!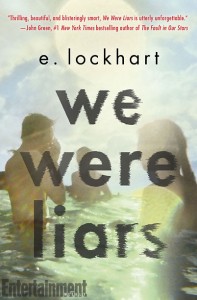 We Were Liars (E. Lockhart) – This book is receiving tons of praise for its surprise ending. If your teen enjoys mystery and intrigue they may not be able to put this book down. A girl in a prominent family has a dark secret. What really happened? Find out by reading this exciting thriller.