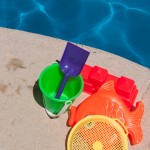 For many of us, Labor Day marks the end of summer and the beginning of a new school year. While we look forward to the cooler weather that accompanies fall, it can be a bit sad to see the summer coming to a close. Why not make the most of the Labor Day weekend and spend the last few days before school begins having some fun together as a family?
Red Apple Reading
has some ideas to make the "last hurrah" of summer a memorable one for you and your kiddos!
Click Here to Read More...