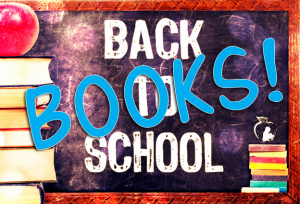 Are you looking for a way to inspire your kiddo to get excited about school? With summer drawing to an end, it's time to look forward to the upcoming year. If your little one is less than thrilled about the start of a new school season, why not boost her morale with a fun, school-themed book? Red Apple Reading has 10 book suggestions that are not only fun reads, but will hopefully inspire your youngster to look forward to a brand new school year!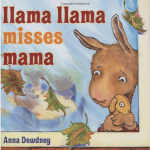 Llama Llama Misses Mama (Anna Dewdney) – It's the first day of preschool for little
Llama Llama. He is nervous after his mother leaves him at his new school, but the other students quickly help him realize that school is fun! If you have a little one starting school, this is a great choice.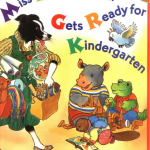 Mrs. Bindergarten Gets Ready for Kindergarten (Joseph Slate) – Mrs. Bindergarten is hard at work preparing her classroom for the first day of kindergarten. The kids are also preparing for the upcoming day. A fun ABC book that your kindergarten kiddo will love!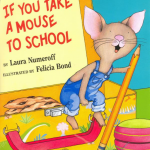 If You Take a Mouse to School (Laura Numeroff) – What happens when you take a mouse to school with you? Find out in this funny story by Laura Numeroff, author of New York Time's #1 bestseller, If You Give a Mouse a Cookie. Preschoolers and early elementary school students will enjoy this amusing book.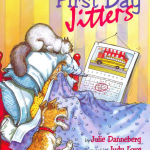 First Day Jitters (Julie Danneberg) – We've all experienced first day of school jitters. In this story, Sarah Jane is experiencing jitters of her own as she begins a new school. This is a great book to read to your little one if they are feeling nervous about a new school year – and there is a surprise ending! A great read for the early elementary crowd.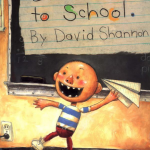 David Goes to School (David Shannon) – Young readers will giggle as they hear about David's less than stellar behavior in school. This light hearted read puts a humorous spin on the life of an elementary school child. This is a fun book for the preschool – 3rd grade set.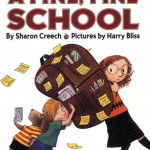 A Fine, Fine School (Sharon Creech) – Tillie's principal, Mr. Keene, loves everything about his school. He loves it so much he wants to have school all of the time! It becomes Tillie's job to show her principal that while school is a fine, fine place to be, you don't have to always be in school! A fine, fine read for 4-8 year olds!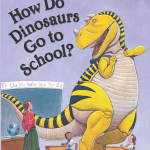 How Do Dinosaurs Go to School? (Jane Yolen) – Young ones will learn how to behave in school from these funny dinosaur characters. Pick this book up for your preschooler and young elementary student.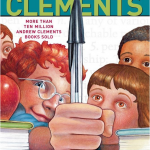 Back to School (Boxed Set): School Story; The Report Card; A Week in the Woods (Andrew Clements) – I love Andrew Clements' stories! He writes fantastic books for middle readers and really does a fantastic job of capturing the school experience of upper elementary and middle school students. This 3 book box set will please your 3rd – 7th grader.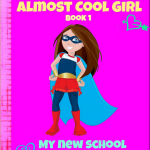 Diary of an Almost Cool Girl: My New School-Book 1 (B. Campbell) – Madonna is starting a new school and hoping to fit in. Middle readers will be tickled as they read about Madonna's funny school experiences. Girls 8-12 will appreciate this book.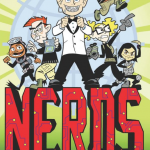 N.E.R.D.S. National Espionage, Rescue, and Defense Society (Book 1) (Michael Buckley) – This hilarious books recounts the adventures of an undercover espionage agency headed up by a team of misfit 5th graders. With the help of science, these spies turn their inadequacies into super powers! 3rd-7th graders will love this funny take on the spy story.
A fun book about school is the perfect way to get your little one in the right frame of mind for the upcoming year. With plenty of amusing school reads out there, you are sure to fine just the right book for your student. This year, make sure to start the school season off with a good story!