Does your little one enjoy an occasional good scare? If so, Red Apple Reading has compiled a list of 10 Spooky Stories for children. Why not surprise your child with a frightfully fun read this week?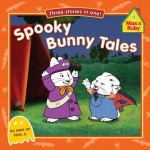 Spooky Bunny Tales (Max and Ruby) (Nelvana Limited) – Max and Ruby fans will enjoy this book containing three stories based on the Max and Ruby television series. This is a good read for preschoolers who don't wish to be too scared!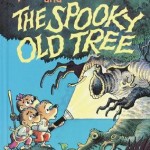 The Berenstain Bears and the Spooky Old Tree (Stan and Jan Berenstain) – Preschoolers and young elementary students will enjoy going on a journey with three bears who explore a spooky old tree.
Tell Me a Scary Story…But Not Too Scary! (Carl Reiner) – Another good spooky book for the young crowd! Carl has been lured into Mr. Neewollah's basement where there are all manner of scary things. Find out if Mr. Neewollah is as spooky as it first seems! Comes with CD of author reading the story
The Dangerous Alphabet (Neil Gaiman ) – In this rhyming couplet story, readers join two siblings who undertake a dangerous voyage through an underground sewer! What creepy creatures will they encounter along the way? A great read for young elementary students.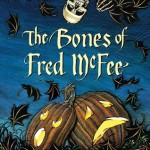 The Bones of Fred McFee (Eve Bunting) – A sibling set bring home a plastic skeleton and hang it in a tree – now weird things are happening! Young elementary school students will get a fright as they read this tale.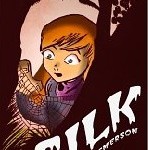 Silk (Ellie Alexandre & Marcus Emerson) – While searching for her missing sister, Jillian is chased into the haunted woods. Upper elementary students will find out the fate of these two girls when they read this short spooky story.

Alex and The Kitten Monster (Alex Conklin Adventures) (Richard Wolters) – After Alex hears the story about a monster cat who inhabits the neighborhood sandpit, he is frightened. When his parents and friends refuse to believe that the story is true, Alex determines to capture a picture of the vicious monster kitten! Older elementary school students will find themselves on the edge of their seats as they read this thrilling story!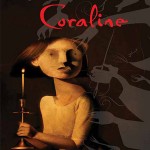 Coraline (Neil Gaiman) – Coraline discovers a parallel world with a family similar to her own – except everything seems better! But after the mom and dad in the alternate world try to make her stay, she attempts an escape. A chilling read for 8-12 year olds.
The Squampkin Patch: A Nasselrogt Adventure (JT Petty) – After escaping the zipper factory-cum orphanage, Chloe and Milton discover a squampkin patch. Will they survive the vicious pumpkins? 4th-7th graders will enjoy this one!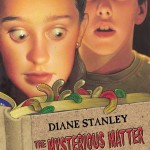 The Mysterious Matter of I. M. Fine (Diane Stanley) – Franny believes author I.M. Fine's books are causing some serious trouble. She and her friend Beamer track down the author in order to find out the truth. Another good story for the older elementary crowd.