Did you know that November was Picture Book Month? In the spirit of the holidays and giving gifts to your children that will make a difference in their lives, Red Apple Reading invites you to keep the celebration going by picking out some new books for your wee ones. Peruse the following list of newly released picture books and find a fresh title for your kiddos!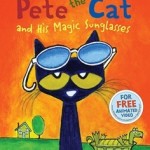 Pete the Cat and His Magic Sunglasses (Kimberly & James Dean) – Another great Pete the Cat book! Pete's bad day turns around with the help of his magic sunglasses. Fun read for 4-8 year olds.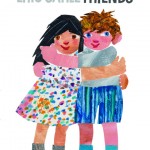 Friends (Eric Carle) – Eric Carle has a new picture book with the vibrant illustrations that both kids and parents love. Youngsters will enjoy seeing how two good friends reunite thanks to the perseverance of a spirited little boy. A nice book about the bond of friendship.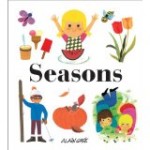 Seasons (Alain Gree) – A lovely book with vintage style illustrations – ages 2-5 will enjoy this title about seasons! The reverse side of the book jacket is printed for use as a charming poster.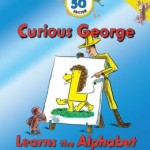 Curious George Learns the Alphabet (H.A. Rey) – Curious George is learning his alphabet with some help from his friend, The man with the yellow hat. This special 50th anniversary edition comes with a free audio download and flashcards! Preschoolers and young elementary students will enjoy this one.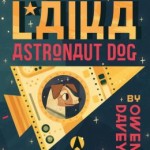 Laika the Astronaut (Owen Davey) – This charming story recounts the adventures of Laika, the first pet to be sent into orbit. Find out what happens to Laika after her rocket disappears! An imaginative tale for the elementary school crowd.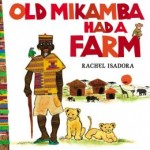 Old Mikamba Had a Farm (Rachel Isadora) – This take on the classic Old MacDonald song introduces children to African wildlife. Kids will enjoy learning the sounds of the animals on Mikamba's game farm. An entertaining and educational read for preschoolers!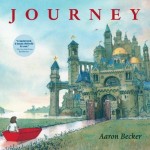 Journey (Aaron Becker) – Join a forlorn little girl as she embarks on an exciting journey of her own making. This wordless book will capture children's attentions with its stunning illustrations. A beautiful and exciting book for elementary students.
Elmer and the Whales (David McKee) – Elmer and his cousin go on a trip to see the whales; but what happens when they become lost at sea? Preschoolers – 2nd grade will enjoy this fun title.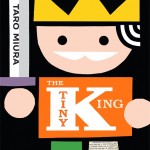 The Tiny King (Taro Miura) – The king in this story has everything-but he is lonely and unhappy until he meets a big princess. After he marries his queen and has lots of kids, his life becomes much more exciting. Ages 2-5 will love this story and the collage illustrations!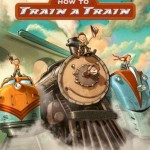 How to Train a Train (Jason Carter Eaton) – In this fun picture book, children learn what it takes to care for their very own train. Parents will like that it indirectly addresses what is required for caring for a real pet. Preschoolers and young elementary students who are crazy for trains will like this title about locomotives.