Several years ago, an author/pastor who I really admire turned me on to reading biographies. I love reading about real people who accomplished great things. It inspires me to be a better person. I also enjoy sharing biographies with my children because, let's face it, the entertainment industry is offering up some (let me try to put this kindly) less than inspiring role models. Red Apple Reading would like to encourage you to introduce your kiddos to some real heroes by suggesting 10 biographies written especially for children.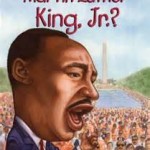 Martin Luther King Jr.- Who Was Martin Luther King Jr.? (Bonnie Bader)- Older elementary school students will enjoy this biography of the great civil rights leader Martin Luther King Jr. This biography includes a timeline of M.L.K. Jr.'s life along with a timeline of other global events that were occurring during his lifespan.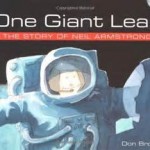 Neil Armstrong – One Giant Leap: The Story of Neil Armstrong (Don Brown) – 1st – 3rd graders will learn all about the American hero who was the first person to step foot on the moon on July 20, 1969. Focusing primarily on his childhood, this picture book gives kids insight into what Armstrong was like as a young person.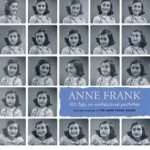 Anne Frank – Anne Frank: Her life in words and pictures from the archives of The Anne Frank House (Menno Metselaar & Ruud van der Rol)- This visual guides contains school photos, snap shots, and pictures of Frank's actual diary. Older children and their parents will find this visual guide both beautiful and haunting.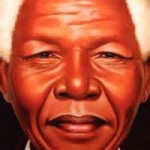 Nelson Mandela – Nelson Mandela (Kadir Nelson) – If you want your early elementary child to learn about the leader who changed South Africa, this biography is for you. Filled with Kadir Nelson's beautiful paintings, students will be inspired by Mandela's determination to end segregation in South Africa.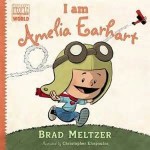 Amelia Earhart – I am Amelia Earhart (Ordinary People Change World) (Brad Meltzer) – Young children will be turned on to biographies after reading Meltzer's engaging account of Amelia Earhart. Preschoolers and early elementary students will enjoy this fun picture book about the first woman to fly across the Atlantic.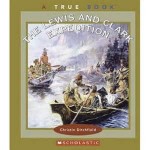 Lewis & Clark – The Lewis and Clark Expedition (True Books: Westward Expansion) (Christin Ditchfield) – A nice read for elementary children who wish to learn more about this famous pair of explorers and their adventures. Includes a helpful "To Find Out More" section for students who are interested in further resources on the Lewis and Clark expedition.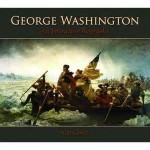 George Washington – George Washington: An Interactive Biography (Rod Gragg) – This biography includes pockets and envelopes with reproduced artifacts from Washington's life. Kids will love learning about our first president through this interactive biography.
Rosa Parks – Rosa (Nikki Giovanni) – Filled with beautiful illustrations by Bryan Collier, Rosa is an engaging picture book that tells the courageous story of the iconic Rosa Parks and her refusal to give up her bus seat to a white passenger. A great read for 2nd-5th graders.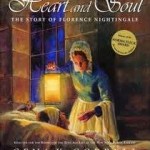 Florence Nightingale – Heart and Soul: The Story of Florence Nightingale (Gena K. Gorrell) – 5th -9th graders will enjoy this stimulating biography of the famous nurse Florence Nightingale. Students will learn how Nightingale's campaign to reform 1800's health care revolutionized the medical community.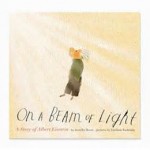 Albert Einstein – On a Beam of Light: A Story of Albert Einstein (Jennifer Berne) – Young readers will love learning about the unique little boy who grew into one of the world's most brilliant thinkers. Berne's delightful presentation of Einstein combined with Radunsky's lovely illustrations add up to biography young elementary students will enjoy reading.