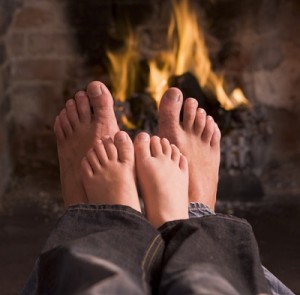 With the recent "Polar Vortex" that has hit our country, many of us have taken to staying indoors. Perhaps you and your little ones have been stuck inside for an extended period and are beginning to experience a little "cabin fever". What is a parent to do with small children who have pent up energy and are chanting that all too dreaded mantra – "I'm bored!"? Don't despair Mom and Dad! Red Apple Reading has compiled a list of 10 fun indoor activities fit for a frigid day.
Hit the Kitchen – 1 frigid day + several bored children + 1 cozy kitchen = the perfect recipe for kitchen fun! Kids love to be in the kitchen with mom and dad. While it may be tempting to "shoo" them away, let them stay and create a delicious treat instead. If you're unsure what to prepare for your culinary creation, visit Red Apple Reading's Yummy Treats board for some great ideas.
Organize – Let's take a moment to remember those wise words spoken by the immortal Mary Poppins – "In every job that must be done there is an element of fun…". Why not make the most of a day indoors and do a bit of organizing? Muster the troops and spend an hour cleaning out closets. As an incentive, offer a small prize for whichever child has the cleanest closet at the end of the hour.
Read – There is absolutely no better way to spend a chilly day than wrapped in a blanket reading a good book! Have your children pick up that book they haven't yet gotten around to and pass the day reading. Or better yet, have everyone pile up on the couch and read the book aloud to each other!
Build a Fort – What child doesn't like to get out all the blankets and chairs and build an enormous fort? Let the kiddos take over the living room the next time a frosty day rolls around. Build a castle, fort, school, house – the possibilities are as endless as your child's imagination!
Make a Movie – If you want to keep your kid from sitting in front of the TV, then put him behind a camera instead! Let your little one exercise his imagination by filming his very own movie. Afterwards, pop some popcorn and watch the debut film.
Have a Fashion Show – Do you have a little diva in your home? If so, have her raid her closet (and possibly yours) and put on a fashion show for the family. Siblings or friends can play the paparazzi and make pictures of the aspiring model as she walks the runway.
Have a P.J. Day – Cold, winter weather makes for a great pajama day! After all, if it is freezing outside, chances are you won't be going anywhere. So take advantage of a day inside by letting the little ones (and mom too!) keep on their p.j.'s.
Visit RedAppleReading.com – A cold day is a good time for the kiddos to brush up on their reading skills. Log in to redapplereading.com/freeplay and let your little one spend some time playing fun reading games.
Play in the Bath – Normally small children get their baths at night. But there's no rule that states you can't put your kid in the bathtub in the middle of the day! So fill the tub with warm water and lots of bubbles and let your youngster have some bath-time fun!
Make a Book – Make use of those old magazines lying around the house – have your little one cut out pictures and create her very own book. All you need is glue, scissors, crayons, and some out of date magazines and your kiddo is ready to go!
Don't let the cold weather get you down! If you find yourself stuck inside the house all day- keep calm, keep warm, and have a little fun!