With the Christmas holidays behind us, there is a good possibility that you or your kiddos have a gift card or two waiting to be used. Red Apple Reading has 10 winter-themed book suggestions for the children in your life. So snuggle up with your little one and a warm cup of hot cocoa, and enjoy a wintry tale tonight!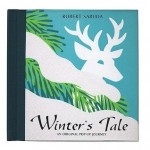 Preschoolers and early elementary students will love the pop-up book, Winter's Tale. Robert Sabuda captures the beauty of winter with his stunning pop-up artwork.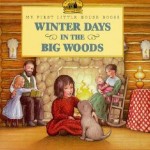 Join little Laura as she and her family prepare for Winter Days in the Big Woods (My First Little House Books) (Laura Ingalls Wilder). 4-8 year olds will take pleasure in this uplifting classic.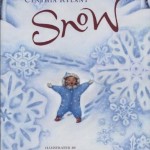 Cynthia Rylant reminds readers of the many wonderful gifts that snow brings. Preschoolers and young readers will enjoy Snow and its beautiful illustrations.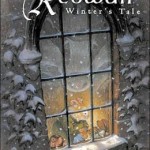 A Redwall Winter's Tale (Redwall Companion Books) Brian Jacques – Older children have enjoyed Jacques' Redwall series and now younger children can have a turn with this picture book! Join Bungo and Tubspike as they hear the story of Snow Badger, Lord of Wintertide.
In Winter Shadow, by Richard Knight, young Maria discovers a wolf pup on her way to school one day. Readers will learn how Maria's relationship with the cub develops as she nurses him back to health. This is a good read for the 2nd-4th grade crowd.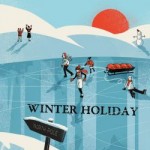 What happens when the Amazons and Swallows along with Dorothea and Dick (the D's') plan a race to find the North Pole? When the D's' disappear, will the Amazons and Swallows be able to save them? Older elementary students will find out the answers when they read Winter Holiday by Arthur Ransome.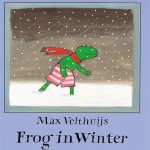 Young readers will discover how a cold blooded amphibian keeps warm in the winter (with some help from his friends!). Frog in Winter, by Max Velthuigs is a heart-warming tale about the importance of friendship.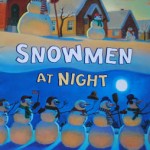 If you've ever wondered how snowmen spend their evenings, you will enjoy reading Snowmen at Night (Caralyn Buehner). Preschoolers and early elementary students will giggle as they peek into the secret lives of snowmen!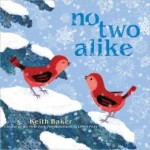 In Keith Baker's book, No Two Alike, readers journey with two red birds who learn that the world is full of unique things and people. With beautiful winter landscape pictures, 3-7 year olds will like this one!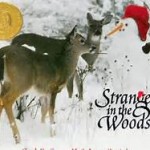 Wildlife photographers Carl R. Sams II and Jean Stoick show readers how different woodland creatures react to a snowman in, Stranger in the Woods: A Photographic Fantasy. Children of all ages will love the stunning wildlife photography in this book.