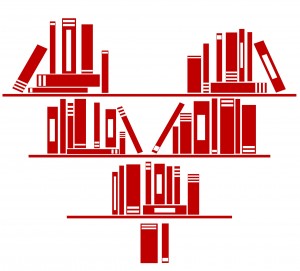 Has your love for your local library grown cold? How long has it been since you've spent quality time together? Perhaps you used to have a serious relationship with the library, but over the years other commitments have come between the two of you. It's never too late to renew a relationship with your local library and there's no better time than now – Library Lovers' Month!
When is Library Lovers' Month?
The whole month of February is Library Lovers' month. Although half of the month has already passed, you still have many more days to express your love, as well as the rest of the year! So while you're remembering that special someone this Valentine's Day, make sure to think about the libraries in your community as well. After all, libraries need love too!
What Is Library Lovers' Month?
According to librarysupport.net, "Library Lovers' Month is a month-long celebration of school, public, and private libraries of all types. This is a time for everyone, especially library support groups, to recognize the value of libraries and to work to assure that the Nation's libraries will continue to serve." Now that's a mission we can all get behind!
Why Should I Love Libraries?
Libraries provide a plethora of free educational resources to the community. How great is it that we can visit a library on any ordinary day and borrow a book for free?! Libraries not only provide books to the public, they usually also offer other resources such as children's story time, tutoring, internet access, and other fun activities. Visit your local library for a calendar of upcoming library sponsored events.
How Can I Show Love to My Library?
I'm glad you asked! There are many ways that you can express your affection for this great reading institution. Get the whole family involved and have the kiddos make cards for their school and public librarians. You could also contribute books, money, or your time. Even something as simple as a smile and a "thank you" will go a long way to making your librarian's day! For other creative ideas on how to show love to your library, visit librarysupport.net.
It's time to rekindle a relationship with your community library! Encourage your children to visit their school library and make sure to take everyone on regular trips to the local public library. Red Apple Reading is passionate about increasing childhood literacy, and consistent library trips are a great way to promote literacy within your own family.