International Women's Day is a day set aside to celebrate the achievements of women worldwide. In honor of International Women's Day, and Women's History Month, Red Apple Reading would like to recommend 10 biographies for children about inspirational women.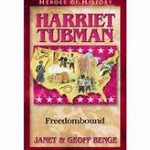 Harriet Tubman – Harriet Tubman: Freedombound (Heroes of History) (Janet and Geoff Benge) – Upper elementary and middle school students will enjoy this compelling biography of Harriet Tubman and her fight to help hundreds escape slavery on the underground railroad.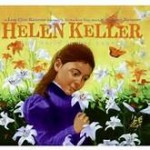 Helen Keller – Helen Keller: The World in Her Heart (Lesa Cline-Ransome) – In this moving biography, kids will discover how young Helen Keller learned about the world around her. The beautiful illustrations along with the moving story make this book a treat for young elementary school students.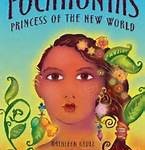 Pocahontas – Pocahontas: Princess of the New World (Kathleen Krull) – This biography provides a refreshing and honest portrayal of one of the most important Native Americans in United State's history. Krull gives 6-11 year olds a more complete account of Pocahontas than many other authors who have told her story. Kids will also love the book's vibrant illustrations.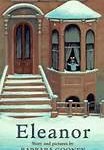 Eleanor Roosevelt – Eleanor (Barbara Cooney) – Caldecott Medal winner, Barbara Cooney introduces famous first lady, Eleanor Roosevelt, to young children in this moving story. Although the author only focuses on her childhood, children will learn enough about young Eleanor to make them want to investigate further.
Laura Ingalls Wilder –Laura Ingalls Wilder: A Biography (Little House) (William Anderson) – A great read for kids who want to know more about the famous author of the Little House series of books. 3rd – 7th graders will not only learn about events that inspired Wilder's books but also about her life after she completed her final book.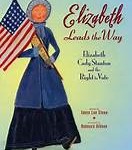 Elizabeth Stanton – Elizabeth Leads the Way: Elizabeth Cady Stanton and the Right to Vote (Tanya Lee Stone) – This book introduces children to women's rights champion Elizabeth Cady Stanton. 6-10 year olds will enjoy learning about the resolute spirit of this important historical figure.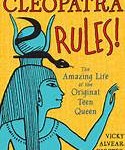 Cleopatra – Cleopatra Rules!: The Amazing Life of the Original Teen Queen (Vicky Alvear Shecter) Pre-teens will enjoy this fun to read biography of the last Egyptian Pharaoh, Cleopatra. Kids will find the informal text appealing and parents will appreciate the timelines, maps, and glossary. Both a fun and informative read!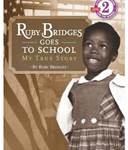 Ruby Bridges – Ruby Bridges Goes to School: My True Story (Scholastic Reader, Level 2) (Ruby Bridges)- Ruby Bridges tells her courageous story of being the first African American child to integrate a school in New Orleans. The easy text and historical photos make this story a perfect selection for young elementary school students.
Clara Barton – Time For Kids: Clara Barton: Angel of the Battlefield (Time for Kids Biographies) – In this Time for Kids biography, children get the opportunity to look into the life of civil war nurse, Clara Barton. The photos and expert interviews make for both an interesting and informative read. Children will also learn about Barton's important legacy: The American Red Cross. Ages 6-10 years.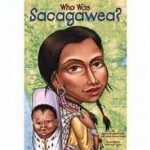 Sacagawea – Who Was Sacagawea? (Judith Bloom Fradin and Dennis Brindell Fradin) – 8-12 year old students will have the pleasure of learning about the young Native American who was instrumental in the success of the famous Lewis and Clark expedition. This biography also contains a helpful timeline and map.