Motherhood is a job that is both demanding and rewarding. I have found that most things that are worth doing are difficult – and this especially applies to motherhood! Mother's Day is an opportunity to remember just how important and special our moms are to us. In honor of Mother's Day, Red Apple Reading has found 10 enjoyable children's books that celebrate Mom! These great reads will help kiddos remember that it is truly a privilege to have a mom in their life!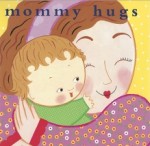 Mommy Hugs (Karen Katz) – Moms will love reading this counting book to their infants and toddlers. Discover all the different hugs baby receives from mommy throughout the day. Very sweet!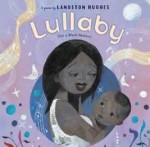 Lullaby (Langston Hughes) – A special book about the love an African American mother has for her baby. Poet Langston Hughes delivers a tender lullaby that mothers will love to share with their little ones. Beautifully illustrated by Sean Qualls.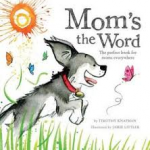 Mom's the Word (Timothy Knapman) – What is one word that adequately describes all the happy things in life? A young puppy discovers the answer: "mom"! A sweet book for preschoolers to enjoy with their own mothers.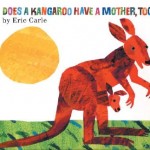 Does a Kangaroo Have a Mother, Too? (Eric Carle) – Preschoolers will enjoy learning about different animal babies and their mothers in this adorable book by the popular author and illustrator, Eric Carle. Little ones will discover that animal mothers love their babies just as they are loved by their own mothers.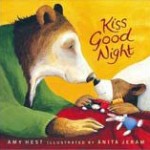 Kiss Goodnight (Amy Hest) – All small children have their own special nighttime routine; Sam is no different. Mama Bear goes through his list with him and doesn't fail to forget the most important part of his bedtime ritual: a kiss goodnight! A touching bedtime book for preschoolers.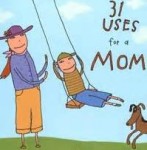 31 Uses for a Mom (Harriet Ziefert) – A funny read for the preschool and early elementary school crowd. Find out all of the things moms are good for (including hairdresser, chauffeur, and page turner) in this amusing book.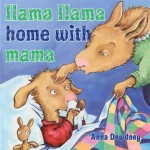 Llama Llama Home With Mama (Anna Dewdney) – Little llama is home sick in this installment of the Llama Llama series of books for young children. Of course, Mama llama is there to take care of her little llama; but who will care for mama when she catches little llama's sickness? Young elementary and preschool aged children will enjoy this one!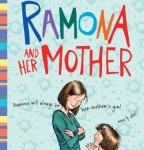 Ramona and Her Mother (Beverly Cleary) – The lively Ramona Quimby is 7 ½ and struggling to understand how she fits into her mom's life. Beloved author, Beverly Cleary, delivers an enjoyable story that little girls can relate to. A fun book for moms and daughters (8-12 years) to read together and discuss!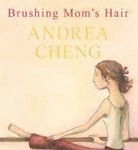 Brushing Mom's Hair ( Andrea Cheng) – Ann is a 15 year old dancer with typical teen problems. However, she also has a mom who is going through cancer treatment – adding a whole new level to her worries. Follow Ann as she copes with her mother's cancer in this book of 53 free-verse poems. A touching book for teens.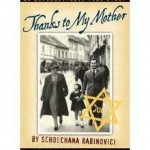 Thanks to My Mother (Schoschana Rabinovici) – A compelling holocaust memoir for teenagers. Rabinovici recounts how her mom helped her survive the horrors her family experienced under Hitler's Nazi regime. A beautiful tribute to a mother's love, strength, and courage.

Happy Mother's Day from Red Apple Reading!