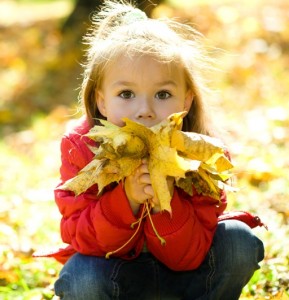 Although fall officially begins on September 23rd this year, for most of us Labor Day signals the end of summer and the unofficial beginning of fall. While it is sad to say goodbye to the lazy days of summer, let's keep in mind all of the great things we will be saying hello to! Here are five things we are excited about here at Red Apple Reading:
School is in Session – Although I love a relaxed summer schedule, I have to admit by the time September rolls around, I'm not altogether sad to see my kiddos heading off for school! With the new school year comes structure and routine, and let's face it, that's not only good for our children, it's good for us parents as well!
Fall Athletics and Activities – I live in the south and around here, football is king. So this weekend we anticipate the beloved beginning of college football. As a parent of four kids though, my focus will be marching band and soccer practice. There's something about picking out your child in the midst of the halftime show and realizing that she totally rocks that geeky band uniform! And who doesn't love watching the entire 6-year-old team clumped together around the soccer ball? They'll learn strategy soon enough – and it won't be nearly as cute!
Cooler Weather – Labor Day weekend also reminds us that cooler weather is around the corner! Waking up to a brisk morning is good for my soul. Mild, pleasant days are a welcome change from the summertime heat (did I mention I live in the South?). Plus, chilly fall evenings mean Saturday nights spent eating s'mores with the kids around a backyard fire!
Comfort Food – Perhaps one of the best things about fall is the food! Sure, there's no rule to what you can eat during the summer, but it somehow seems wrong to eat a bowl of chili when it's 95 degrees outside. So bring on the chicken and dumplings, vegetable soup, and apple crisp – it's fall!
Turning Leaves – It happens every year and it never ceases to please me – the beautiful reds, oranges, and yellows of the turning leaves! There's something about the beautiful backdrop of colorful trees that makes the outdoors even more appealing. The multi-colored leaves may only last a few weeks, but look on the bright side: once they fall off the trees, the kids can rake them into piles and jump in them!
If you're mourning the end of the summer season, cheer up! There's so much to look forward to with the return of fall. Thank goodness that reading is an enjoyable and productive past time whatever the season! Why not grab a book now and cuddle up with your kiddo and spend some quality time reading? It's always a good idea!
Fall is also a great time to sign up for our full Red Apple Reading Program. For a limited time you can save up to 40%. Visit our website and discover how Red Apple Reading makes serious learning seriously fun!