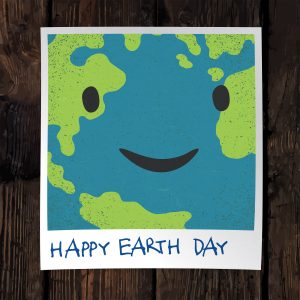 The beautiful thing about Earth Day is that you can celebrate it all year long! Whether you teach in a traditional classroom or homeschool your kids, you'll love these different activities that allow you to instruct while using an Earth Day theme. If your little ones attend a public or private school, choose something to do when they arrive home in the afternoon. However or whenever you choose to include these activities, you and your kiddos will have a blast and learn a lot in the process!
Reading – We can't think of a better way to celebrate Earth Day than with a good book. Fortunately there are several great titles to choose from! Start by checking out these picks from our 2014 Earth Day Post.
Math – This fun sensory math bin from Fun-A-Day will allow your child to practice number identification, counting, and addition. The blue and green rice (just use food coloring!) is reminiscent of earth's oceans and land masses. The only other items you need are green and blue plastic Easter eggs, marbles, and condiment cups.
Science – Kids will love this earth science project from Education.com. Children build their very own worm hotel! This cool experiment allows little ones to learn how important worms are for maintaining healthy soil. Your kiddo will love seeing how the earth worms burrow down into the dirt and mix up the layers of sand and soil.
Geography – Students research different bodies of water around the world in this investigative activity. Children will study where their body of water is located, how it has influenced the people groups alongside of it, and answer several other probing questions. Get this Water Question Worksheet for free from Discovery!
Art – It's always good to remind our kids of ways they can reuse old materials. This art project allows students to make lovely silhouettes of animals from strips of recycled magazine pages. Visit MPM Ideas to get instructions for this fun art project today!
Recess – Why not take a nature hike when it's time for a break? Even if you're not able to visit a local nature trail, a stroll around your own backyard can yield fun finds. Encourage kids to keep their eyes open for bugs, flowers, leaves, and animals. Consider taking a magnifying glass and binoculars so children can have a closer look!
Earth Day lends itself perfectly to the learning portions of a school day. Don't let it pass by without trying at least one or two of these fun educational activities.
Happy Earth Day from Red Apple Reading!