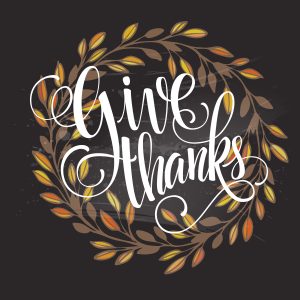 With the Thanksgiving season at hand, our thoughts naturally turn toward gratitude. No matter our current circumstances we all have something for which to be grateful. In fact, we often take our most precious gifts for granted. For instance, have you ever considered the advantages that being literate affords? Red Apple Reading would like to take time this holiday season to remind our friends what a privilege it is to read!
Reading Broadens Horizons – I'm an underfunded traveler, but that doesn't mean I can't experience new places and different cultures. I love to read books about people who live in places I'll never see. My kids may never visit Afghanistan in person, but they can learn a lot about middle-eastern culture by reading Andrew Clements' Extra Credit (a touching story about an American girl and Afghan boy who become pen pals).
Reading Enlarges Your Vocabulary – The exposure we receive to new words radically increases when we regularly read. Thus, reading is a great way to increase one's vocabulary. So if you have an expansive vocabulary, chances are you have reading to thank!
Reading Increases Your Emotional Intelligence – Nothing quite puts you in someone else's shoes the way reading does. Stories help us view situations from different perspectives. Learning to empathize with others allows us to see beyond ourselves and think big. When my teenager read The Outsiders in 9th grade, she not only experienced a great work of fiction, but she also learned how people from other socioeconomic backgrounds experience life.
Reading Improves Brain Function – In a study conducted at Emory University, researchers discovered that, "

becoming engrossed in a novel enhances connectivity in the brain and improves brain function". Who doesn't want a better brain? If you want to improve brain function in your kiddos and stay sharp as an adult, pick up a book!

Reading Develops Imagination – If you've ever bemoaned your child's lack of creativity, perhaps you should try reading to her. While reading or listening to others read, kids are imagining what the setting and characters look like; they are picturing the plot as it unfolds in their heads. Simply put, reading can help ripen the imagination.
Reading Aids in Navigating Life – Perhaps the most important reason we should be thankful for the ability to read is the convenience it affords us as we navigate life. Imagine for a moment your typical day, but without the ability to read. How would you know if you received an urgent piece of mail or help your child with his homework? Reading greatly impacts our everyday life!
Thanksgiving is the perfect time to pause and take stock of the good gifts in our lives. Chances are you've probably never thought about incorporating reading into your inventory. When making your list of things to be thankful for this year, don't forget to include the ability to read!