While most children have a vague understanding of why we celebrate the 4th of July in the United States, most fail to comprehend the enormity of the sacrifices made by our founding fathers. This Independence Day why not introduce your child to one of the great men who helped lay the foundation of this great country? We think your family will enjoy these children's biographies about our founding fathers.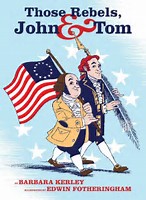 Those Rebels, John & Tom (Barbara Kerley) – This book provides a witty portrait of Thomas Jefferson and John Adams. Your little one will enjoy seeing the differences in these two patriots and recognize how through joining forces, Adams and Jefferson worked to lead the country to freedom. Ages 7-10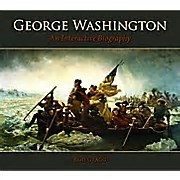 George Washington: An Interactive Biography (Rod Gragg) – This biography includes pockets and envelopes with reproduced artifacts from Washington's life. Kids will love learning about our first president through this interactive biography. Ages 8-12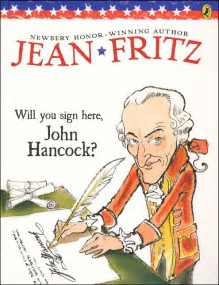 Will You Sign Here, John Hancock? (Jean Fritz) – Your child may know that John Hancock's was the largest signature on the Declaration of Independence, but do they know why he wrote it that way? Discover the answer along with several other interesting facts in this compelling biography by an award winning author. Ages 7-11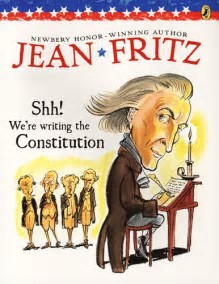 Shh! We're Writing the Constitution! (Jean Fritz) – Here's another interesting and informative book by Jean Fritz! In 1787 fifty-five delegates gathered in Philadelphia to draft our nation's constitution. Young readers will enjoy this informative account of the Constitutional Convention. Includes the text of the Constitution! Ages 7-11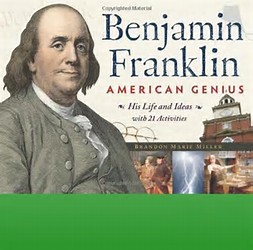 Benjamin Franklin, American Genius (Brandon Marie Miller) – Kids will enjoy learning about one of our country's most beloved founding fathers in this biography about Benjamin Franklin. Not only is the text informative and compelling, but this title also has a cool timeline, glossary, and several hands-on activities related to the subject matter. Ages 9-13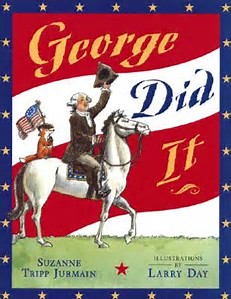 George Did It (Suzanne Tripp Jurmain) This book provides a glimpse into Washington's initial reaction to taking on the presidency. Readers will appreciate hearing a more personal account of our first president's life. Ages 6-9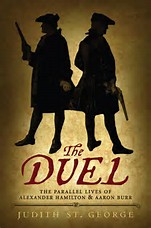 The Duel: The Parallel Lives of Alexander Hamilton and Aaron Burr (Judith St. George) – Alexander Hamilton and Aaron Burr's legacies have enjoyed a revival thanks to the popular musical, Hamilton! Pre-teens and teens who wish to learn more about the interestingly parallel lives of these two men will want to read this biography. Ages 11-15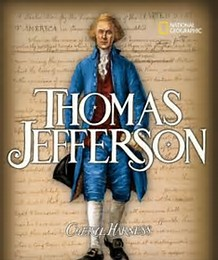 Thomas Jefferson (Cheryl Harness) – This biography, written for National Geographic, provides an interesting glimpse into the life of our 3rd president, Thomas Jefferson. Kids will learn about the many sides of this important historical figure who shaped many of the ideals upon which our country was founded. Ages 7-12
The Revolutionary John Adams (Cheryl Harness) – In this installment for her National Geographic series, Harness looks at the life of our 2nd president, John Adams. She details the many contributions that this often overlooked founding father made as our nation was being formed. A good read with lively artwork! Ages 7-12
Biographies can play an important role in inspiring our children toward greatness. Don't miss out on the opportunity to share a little piece of United States history with your kiddos this Independence Day. Happy 4th of July from Red Apple Reading!