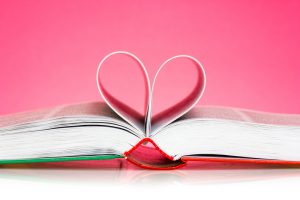 National Book Lovers Day is August 9th, and while we think that every day is a great day to love books, this day is worthy of a little extra celebrating. Your family might be full of book lovers or perhaps you have more than one reluctant reader in your bunch. Whatever the current feeling is in your home about books, your family can benefit from a day of commemorating the written word. Red Apple Reading has a few suggestions for how your household can celebrate National Book Lovers Day.
Give a Book
When you give someone a book, it communicates to that individual that you value reading. What can be more appropriate on National Book Lovers Day than to gift someone with a book? Check out these different ways of getting a book into the hands of someone you love:
Visit the Library – You need not spend money in order to give a book. Simply taking your family to the public library is a fantastic way to give the gift of reading!
Host a Book Swap – Arrange a book swap with other families in your social circle. Tell friends to bring a couple of gently used books that they've already read to your gathering and swap titles with one another. Everyone will leave with a new-to-them book!
Surprise a Friend – Kids love to give surprise gifts. Buy a book for an elderly friend or other person who could use a treat and wrap it up in pretty gift paper. Your kids will love seeing the smile on their friend's face when they deliver an unexpected present.
Have Some Fun
Have a little book-related family fun on National Book Lovers Day! Try out one of the following family friendly activities connected to reading.
Make Bookmarks – Gather up your art supplies and family around the kitchen table. Spend the evening creating one-of-a-kind book marks together. Everyone will leave with a new book mark as well as great memories from time spent together.
Guess the Book – After dinner, play these fun guessing games from Sporcle with one another. This quiz involves guessing characters from popular children's books. In this second quiz, family members look at portions of popular children's book covers and guess the title.
Read!
Of course one must spend time reading on National Book Lovers Day! Here's a few different ways to get the family reading:
Designate Reading Time – Turn the television and gaming devices off and pick up a book. Designate an hour that is dedicated solely to reading.
Read Aloud – Gather everyone together and read a favorite book aloud to the family. Think your older children will balk at this idea? You'd be surprised at how much independent readers still enjoy being read to.
Listen to an Audio Book – If your family stays on the go during the week, try listening to an audio book. While you're driving the kiddos to and from activities turn the book on and enjoy a story while traveling!
We hope you will try one or two of these celebration ideas. By the way, if you haven't already tried Red Apple Reading, National Book Lovers Day is the perfect time to take the plunge. We know once you experience our 7 day free trial you and your kids will be hooked. Check us out today!