With school starting or about to start in most parts of the country, many children are having mixed feelings about entering a new grade. Part of our responsibility as parents is to assist our kids in navigating these varied emotions and help them begin school with a positive outlook. One way we can help them get ready for the first day of school is by sharing a book with them. We think you and your kiddo will enjoy these titles about school!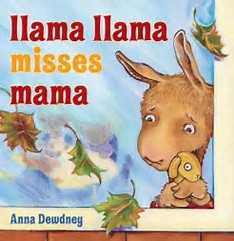 Llama Llama Misses Mama (Anna Dewdney)
It's the first day of preschool for little Llama. He is nervous after his mother leaves him at his new school, but the other students quickly help him realize that school is fun! If you have a little one starting school, this is a great choice! Ages 2-6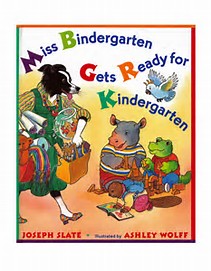 Mrs. Bindergarten Gets Ready for Kindergarten (Joseph Slate)
Mrs. Bindergarten is hard at work preparing her classroom for the first day of kindergarten. The kids are also preparing for the upcoming day. A fun ABC book that your kiddo will love! Ages 4-8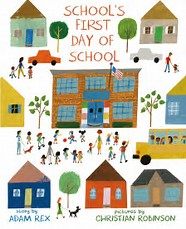 School's First Day of School (Adam Rex)
Have you ever considered what the first day of school is like for the school building itself? You'll find out in this fun picture book that personifies Frederick Douglass Elementary! Kids will love the collage illustrations with delightfully diverse characters! Ages 4-8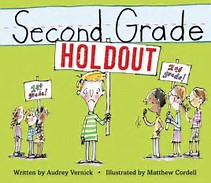 Second Grade Holdout (Audrey Vernick)
Every school kid understands the anxiety that comes from not knowing what to expect in a new grade. The narrator in this book is definitely not looking forward to all the changes that come with being a second grader! Could it be that second grade isn't as bad as he thinks it may be? Ages 4-7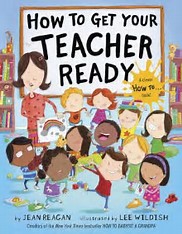 How to Get Your Teacher Ready (Jean Reagan)
This fun take on the back to school book approaches the subject with a witty role reversal. Students give tips on how children can help their teacher be ready for the school year and other events that will take place throughout the school calendar. Ages 4-8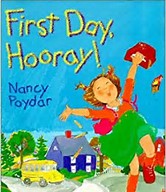 First Day, Hooray! (Nancy Poydar)
Ivy just can't wait for school to start tomorrow! However, she still feels a little anxious. She doesn't realize that she is not the only one who's nervous. The teacher, janitor, bus driver, and principal are also frantically preparing and feeling a bit jittery! This book reminds kids that everyone experiences first day jitters. Ages 5-8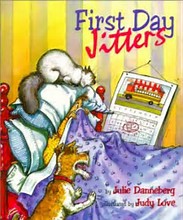 First Day Jitters (Julie Danneberg)
We've all experienced first day of school jitters. In this story, Sarah Jane is experiencing jitters of her own as she begins a new school. This is a great book to read to your little one if they are feeling nervous about a new school year – and there is a surprise ending! Ages 5-8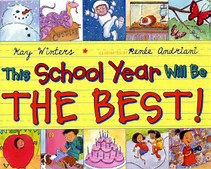 This School Year Will Be the BEST! (Kay Winters)
All children have their own hopes regarding what the new school year will look like. This group of students is no exception! Children will enjoy learning what these kids are wishing for and laugh at the funny pictures that illustrate these hopes. Ages 6-8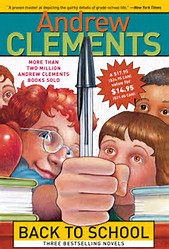 Back to School (Boxed Set): School Story; The Report Card; A Week in the Woods (Andrew Clements) – I love Andrew Clements' stories! He writes fantastic books for middle readers and really does a fantastic job of capturing the school experience of upper elementary and middle school students. This 3 book box set is sure to please your kiddo! Ages 8-12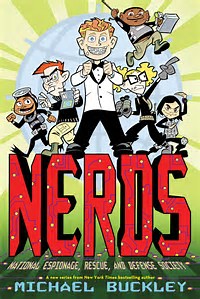 N.E.R.D.S. National Espionage, Rescue, and Defense Society (Book 1) (Michael Buckley)
This hilarious book recounts the adventures of an undercover espionage agency headed up by a team of misfit fifth graders. With the help of science, these spies turn their inadequacies into super powers! Middle graders will love this funny take on the spy story. Ages 8-12
At Red Apple Reading we think a book about school is the perfect way to get your little one in the right frame of mind for the upcoming year. With plenty of amusing school reads out there, you are sure to fine just the right book for your student. This year, start the school season off with a good story!