There's nothing quite like that bond between a child and his teddy bear. Since National Teddy Bear Day is September 9th, why not celebrate this special day with your little one and a book? In honor of the occasion, Red Apple Reading has compiled a list of ten special books about bears that your kiddo will love.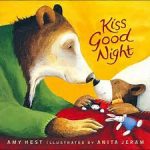 Kiss Goodnight  (Amy Hest)
All small children have their own special nighttime routine; bear cub, Sam, is no different. Mama Bear goes through his list with him and doesn't fail to forget the most important part of his bedtime ritual: a kiss goodnight! Ages 2-5
Corduroy  (Don Freeman)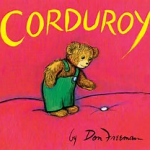 This classic book stands the test of time. When a stuffed bear in a department store realizes he's lost a button on his overalls, he looks for it all over the store that night. He doesn't find his button, but the next day he finds something better – a new friend who takes him home and fixes his missing button. Ages 3-6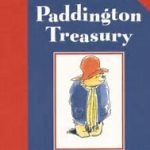 Paddington Treasury  (Michael Bond)
Ever since the Browns found Paddington in the train station in London wearing a tag reading, "Please look after this bear", Paddington has consistently charmed readers. Parents will enjoy reading this aloud to kids of all ages.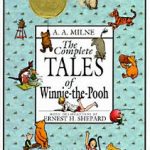 The Complete Tales and Poems of Winnie-the-Pooh  (A.A. Milne)
Perhaps the most popular bear of all time, Winnie-the-Pooh has captivated the imaginations of several generations of children. Kids and parents love going on adventures with this lovable bear and all his funny friends. Another great read-aloud for all ages!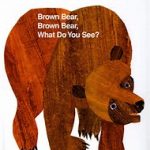 Brown Bear, Brown Bear, What Do You See?  (Bill Martin Jr. & Eric Carle)
This beloved board book begins with a brown bear and visits a whole crew of other animals along the way! What does this brown bear spy? Young children will love finding out as they turn the page! Ages 2-5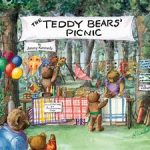 The Teddy Bears' Picnic  (Jimmy Kennedy)
If you're familiar with lyrics from the tune The Teddy Bears' Picnic, you will love this book. Words from the original song are accompanied by sweet illustrations. Read or sing this one with your preschooler. Ages 2-5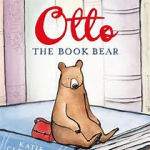 Otto the Book Bear  (Katie Cleminson)
Otto is a storybook bear who frequently comes out of his book for a little adventure whenever it is replaced on the shelf. What will Otto do when circumstances leave him without a book in which to live? Will he find a new home? This title is sure to become a new household favorite! Ages 3-7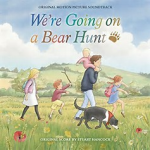 We're Going on a Bear Hunt  (Michael Rosen)
Join an adventuresome family as they go on a bear hunt. Don't worry – they're not afraid! But what will happen when they actually see a bear? Ages 4-8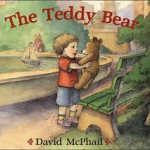 The Teddy Bear  (David McPhail)
After a little boy accidently leaves his teddy bear in a diner, a homeless man adopts the toy. When the boy spots his bear on a park bench one day, he makes a very compassionate decision. This sweet story will warm parent's and children's hearts alike! Ages 3-7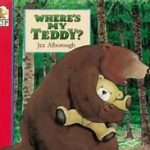 Where's My Teddy?  (Jez Alborough)
How did Eddie's teddy get so big? How did the bear's teddy get so small? When a boy and a real bear mix up their teddy bears, hilarity ensues! Kids will love this amusing tale of mistaken identity! Ages 3-7
With so many fun bear books to choose from, you may have trouble picking just one! Enjoy Teddy Bear Day with your little one.