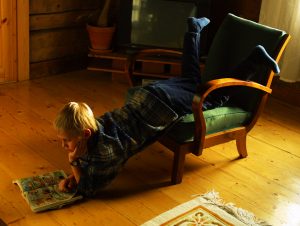 The first real comic book in America appeared in 1933 and was a book containing reprinted comic strips from earlier newspaper editions. Comics have come a long way since their beginning. Throughout the world comic books and graphic novels have become a growing source of literary enjoyment. Not sure what you think about the literary value of comics? If you are a little skeptical, consider these advantages that comic books and graphic novels can afford your children:
Boosts Vocabulary – You might be surprised to learn that comic books foster vocabulary development. If a child comes across an unfamiliar word when reading a comic, she can often figure out the meaning of the word by referring to the accompanying picture, thus boosting her vocabulary.
Improves Reading Comprehension – Learning to infer an author's meaning is necessary for attaining good reading comprehension. As mentioned above, the sequencing illustration strips help kids to exercise inference in their reading.
Unintimidating – Many children find typical books with page after page of small text to be intimidating. With narratives that are broken up in smaller chunks, struggling readers may find the comic book format to be more manageable.
Unexpected – Many people have a narrow idea concerning comic book subject matter. Comics and graphic novels encompass multiple genres, including superhero, science-fiction, history, and biography.
Reluctant Reader Friendly – If you have a reluctant reader in your house, you may find that comics are a good reading resource. Comics are visually appealing with characters that children recognize and admire.
Have we convinced you of the benefits of reading comics yet? If so, here are a few comic book/graphic novel selections you may want to try: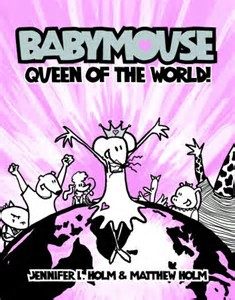 BabyMouse (Jennifer L. Holm and Matthew Holm) – Meet Babymouse, an imaginative, sassy, fun-loving rodent who dreams of glamour and being queen of the world! (ages 7-10)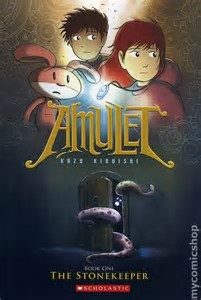 Amulet (Kazu Kibuishi) – After their father dies, Emily and Navin move with their mom into the home of their deceased great grandfather. The kids must search for their mom after she is lured through a basement door of this strange house by an evil creature. This compelling graphic novel can get a little dark at times, so it's definitely for older elementary school children. (ages 8-12)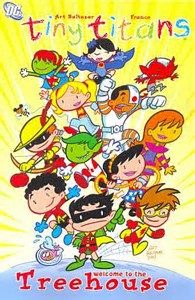 Tiny Titans Vol. 1: Welcome to the Treehouse (Art Baltazar) – Kids will love these young D.C. Universe heroes! Find out what happens when the kids from Sidekick Elementary hang out in the Batcave one afternoon! (ages 7-10)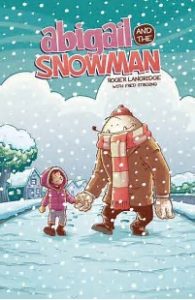 Abigail and the Snowman (Roger Langridge) – It can be hard making friends when you're the new girl in town. Fortunately, Abigail meets a friendly Yeti named Claude and they become best friends! Will the two friends find Claude's real home and be able to escape the "shadow men" who are chasing him? (ages 7 -10)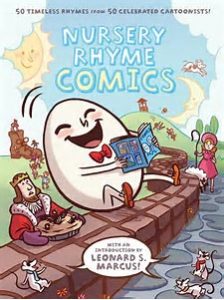 Nursery Rhyme Comics: 50 Timeless Rhymes from 50 Celebrated Cartoonists – Fifty famous cartoonists interpret and illustrate (in comic form) 50 classic nursery rhymes in this jewel of a book. (ages 3-8)
Surprise your reader with a comic book or graphic novel to celebrate Comic Book Day on September 25. Happy reading!