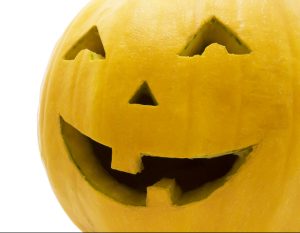 Autumn officially arrived on the 22nd of September this year, and we have three whole months to enjoy the perks of the season! Autumn probably conjures up thoughts of pumpkins, turning leaves, and crisp weather in your mind. We want to encourage you to also turn your sights to literacy this fall. After all, literacy and autumn are two great things that go great together! Check out these fun fall literacy activities courtesy of Red Apple Reading!
Campfire and a Spooky Story
Nothing beats roasting marshmallows over a camp fire in the fall. Campfires also make the perfect backdrop for a spooky story. Check out a scary story from the library and read it aloud to the kiddos while sitting around the fire. If your little one doesn't enjoy a good scare, then choose a fall-themed book to read instead.
Football-Themed Books
Nothing signals fall like the beginning of football season. If your little one is a football fan, encourage his interest with a football-themed book. Check out this list of fun books about football from Fantastic Fun and Learning.
Sight Word Trees
If you have an emerging reader, you are probably frequently reviewing sight words. You and your little one may be growing bored with the usual review methods; try something different! In honor of autumn make a sight word tree! Have your kiddo write her sight words on paper leaves and place them on a paper tree. These leaf templates are perfect for the project.
Fall Acrostic
This easy literacy activity is great for young writers. Simply write the word fall vertically down a piece of paper then have your kiddo write a word or phrase describing autumn by each letter. For example: football, apple pie, leaves, and long walks! Afterwards let kids decorate their acrostic using crayons and stickers. Older writers can do the same using the word autumn.
Pumpkin Seed Spelling
Take advantage of pumpkin carving time this year with your little one by sneaking in a little literacy! As you are working on your creepy creation, talk about what letter pumpkin begins with and brainstorm other words beginning with the letter P. Don't throw away those seeds after carving your pumpkin this year. Set them aside and encourage your little one to form letters using the seeds.
Monster Slime
Here's another great activity for the Halloween season. Kids are sure to love this sensory writing tray activity from The Imagination Tree. Practice letters, sight words, spelling words, and phonics using your fingers to trace letters in this gooey, gross monster slime. Parents will love that it only requires a few supplies and kids will love the mess!
Thank You Notes
Thanksgiving will be here before we know it! There's no better time than the fall season for expressing gratitude to those special people in our lives. Gather your letter writing supplies and children around the table and spend the afternoon writing thank you notes. Teachers, neighbors, friends, armed service members, and public service workers are always pleased to receive a word of thanks.
Autumn-Themed Books
Whether your little one wants to read about pumpkins, leaves, Thanksgiving, or Halloween, we have the book for you! Check out these fun fall-themed titles we compiled especially for your kiddo.
Your little learners are sure to enjoy these fall-themed literacy activities and you will enjoy making memories that will warm your heart for the rest of the year. Red Apple Reading wishes you and your family a wonderful autumn!