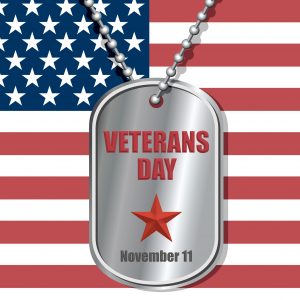 Veterans Day is on November 11 and schools and businesses will observe the holiday on Friday the 10th. What will your family do to commemorate this important day? Red Apple Reading has some suggestions that will not only remind your family about the importance of Veterans Day but also promote literacy development. That's a win-win!
Veterans Day Word Search – This Veterans Day themed word search is a great way to get the kids thinking about the holiday. If you want to add a little challenge, print off multiple copies and see who can complete it first. Thanks Going Crazy! Wanna Go? for this fun activity.
Letter Writing – Unfortunately, our society often forgets about the sacrifice our troops have made and continue to make on our behalf. Why not send a letter of thanks to one of these heroes this Veterans Day? Operation Gratitude has a letter writing program that sends your letters to deployed troops, new recruits, and veterans.
Veterans Day by the Numbers Video – History.com is an excellent teaching resource. You'll want to check out this Veterans Day by the Numbers video with your kiddos. While you're at it take a look at the other Veterans Day related resources on the site.
Veterans Day Mini Book – Teachers Pay Teachers has several freebies available for the taking. This mini book from Melissa Shutler is a great teaching tool for 3rd – 5th grade students and costs nothing to download!
Veterans Day Printable – Here's another great freebie! This printable activity from The Kindergarten Connection is a great project for young students. It involves unscrambling a sentence, cutting, pasting, and writing. This project makes for a great discussion starter!
Veterans Day Crossword – Here's a fun activity for older elementary children. Have them complete this crossword and discuss what they've learned about Veterans Day. Thanks ThoughtCo. for this great resource!
Interview a Veteran – Most people have a family member or friend who was or is currently a member of a branch of the armed forces. Set up an interview with this hero so your kids can learn more about the serviceman's experience. Make sure to have your kiddo compile a list of questions in advance so they have an idea of what they want to know.
Veteran's Day is a great time to discuss the sacrifices made on our behalf by armed force members. It's important for our children to recognize the valuable work these heroes perform for our country. Take time together this weekend to commemorate this special day and thank a veteran who is in your life!