Have you ever considered how important it is for a child to pick up a book and see someone who looks like her? Many kids don't have that experience as often as they should. Multicultural Children's Book Day is January 27th this year. If you're looking to expand the selection of multicultural books in your child's collection, Red Apple Reading has several suggestions to get you started.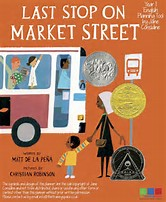 Last Stop on Market Street (Matt de la Pena)
In this depiction of urban life, CJ and Nana take the bus through the city. Along the way they encounter a true variety of different individuals. Nana patiently answers CJ's questions and gently points her grandson toward seeing the beauty in the simple things around them.  Preschool – Early Elementary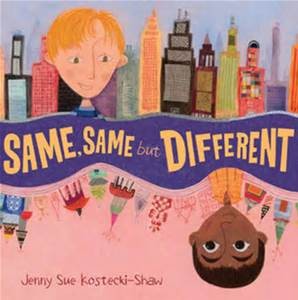 Same, Same but Different (Jenny Sue Kostecki-Shaw)
Kailash lives in India and Elliot lives in America. These two boys learn that while there are many differences between their two cultures, there are also many things about their lives that are the same! A nice story about two pen pals who learn to value diversity while realizing they are also similar in many ways.  Preschool – Early Elementary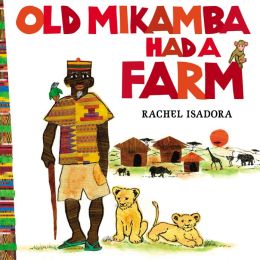 Old Mikamba Had a Farm (Rachel Isadora)
This take on the classic Old MacDonald song introduces children to wildlife in the African plains. Kids will enjoy learning the sounds of the animals on Mikamba's game farm. An entertaining and educational read.  Preschool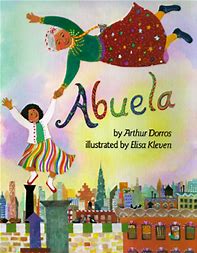 Abuela (Arthur Dorros)
Rosalba imagines what it would be like to fly above the city with her Abuela (grandmother). This book beautifully depicts the multi-ethnic culture of New York City and seamlessly incorporates Spanish phrases throughout the text.  Preschool – Early Elementary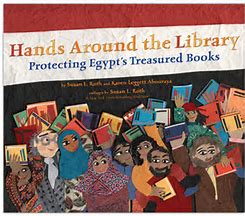 Hands Around the Library: Protecting Egypt's Treasured Books (Karen Leggett Abouraya)
In 2011 demonstrators took to the streets of Egypt. This book recounts a moment during the revolution when people from different walks of life came together to protect the library of Alexandria from being harmed. This is a nice story that demonstrates the good that people can do when they come together and is also a good discussion starter about Egyptian history and social movements.  Early Elementary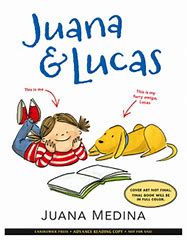 Juana and Lucas (Juana Medina)
Meet Juana and her dog Lucas. They live in Columbia, South America. Kids will love discovering what life is like for Juana and finding out all the things she likes and dislikes. If you are looking for a good multi-cultural chapter book, look no further!  Early Elementary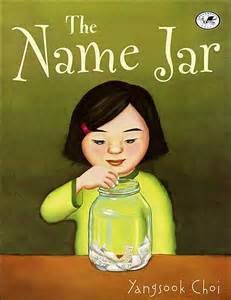 The Name Jar (Yangsook Choi)
When Unhei moves from Korea to America she is both nervous and excited. She discovers on the bus ride to school that it is hard having a name that is difficult to pronounce. When she arrives to her classroom, she decides she will choose a new name in one week. Fortunately, with a bit of encouragement, Unhei ultimately decides to keep her Korean name and she teaches her new friends the correct pronunciation.  Early Elementary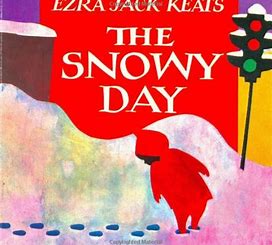 The Snowy Day (Ezra Jack Keats)
Featuring a black main character, The Snowy Day was a trailblazing children's book when it was first published in 1962. It still stands the test of time! Children everywhere can relate to the excitement and adventure that a snow day brings.  Preschool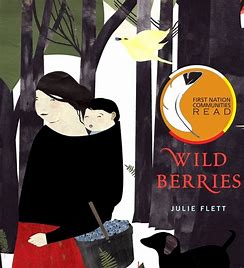 Wild Berries (Julie Flett)
Clarence and his grandmother have always enjoyed picking wild blueberries together. Join them as they spend a day in the woods on a berry picking adventure. Along the way they observe different woodland creatures. The text includes words from the Cree "n- dialect".  Preschool – Early Elementary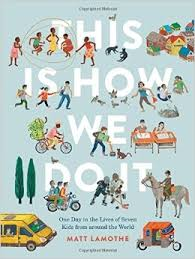 This is How We Do It (Matt Lamothe)
Lamothe takes a look at the lives of seven real children from around the world. How do they play? What do they eat? How do they go to school? Kids will find out the answers to these questions and more when they go on this exciting journey around the world!  Preschool – Early Elementary
Let's work this year to introduce new multicultural books to our children. Check out some of the above titles today!