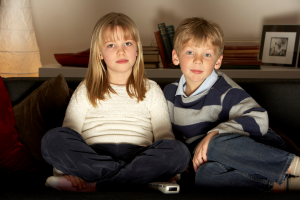 I'm always amazed how fast our summer slips away. I blink and suddenly it's the middle of July and all my good intentions for having a productive break have begun to flounder. It can be easy to let learning slide during the summer months, but the cumulative effects of educational inactivity really do add up! The result being our kids end up losing many of the gains they made during the school year. Don't despair if you have let your kiddos fall into a summer slump. It's not too late to take hold of the reigns and incorporate a little learning into the rest of the summer holiday. Try including some of the following activities into your kids' summer schedule.
Bed Time – It may be an hour or so later than normal, but maintain bedtimes during summer. If your child isn't getting enough sleep, she will be more likely to want to lie around instead of spending her day productively.
Library Trips – Make regular visits to your public library a part of your weekly routine. Help your kiddos locate books they will enjoy reading or having read to them. You may also be able to sign up for a summer reading program.
Dedicated Reading Time – Set aside at least 30 minutes a day for dedicated reading time. Have library books, children's magazines, comic books, and other reading materials available for this quiet half hour.
Math Fact Practice – Review math facts learned during the previous school year. Like reading, when we don't regularly exercise our math skills, they become rusty and we begin to forget what we previously learned. A few minutes of flash card practice daily will help your kid stay on top of the math game.
Museum Visits – Visit a couple of nearby museums over the remainder of summer break. An excursion to a local museum will not only prove to be a fun diversion, it will also help exercise your child's learning muscle as he reads about and explores the different exhibits.
Puzzle Games – Buy some puzzle game books or download puzzle apps for your kid to solve. Crosswords, word searches and Sodoku puzzles are fun tools for staying mentally sharp over the summer.
Screen Breaks – Build in regular breaks from screens throughout the day. When kids have an hour of electronic free time they will find more imaginative ways to entertain themselves.
Red Apple Reading – Treat your kids to a half hour of fun learning on Red Apple Reading's online reading program. Your child will have so much fun playing reading games that she will forget she's actually learning!
It's always good for kids to enjoy a break from the rigors of their daily school routine, but a little bit of learning here and there throughout the summer will serve your child well when she returns to school. Don't allow your kid to fall prey to the summer slide. Incorporate a few educational activities into your weekly summer schedule to help your kid start the school year off right!