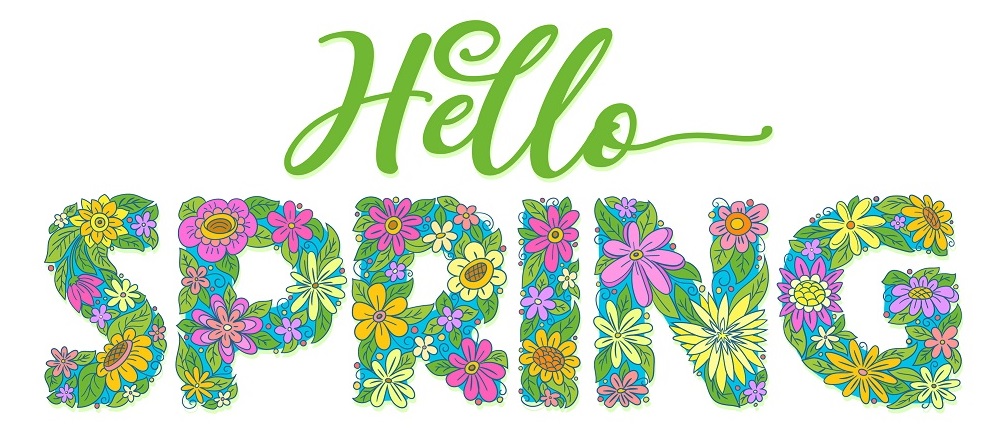 Finally! Many of us had our doubts during the gray, cold winter season that we would ever experience warmth and color again, but spring is finally here! While it's refreshing to get outside and enjoy the sunshine, we must face facts – some days are still going to be messy and rainy. Don't fret! When these days occur you can bring spring inside, along with a little learning too! Red Apple Reading has scoured the internet to curate several indoor spring literacy activities that you and your little one are going to love!
Literacy Bins
Little ones love hands-on learning. Teaching 2 and 3 Year Olds suggests creating a flower sensory bin for your kiddo to enjoy. Sensory play allows children to practice fine motor skills, interact with different materials, and in this case practice spelling. This activity is sure to be a hit with toddler and preschool children. Visit their blog for a description of manipulatives you'll need for this activity.
Word Family Work
Looking for some new ways to practice phonics? Fun Learning for Kids has an adorable word family activity for you! Kids practice sorting words according to their rimes and then construct different word family caterpillars. Click the link above to see the finished product!
Spring Books
Freshen up your home library with new spring-themed titles. A visit to your local public library will yield a plethora of fresh books for you and your child to enjoy together. Check out the following lists:
Beautiful Books that Celebrate Spring (EDVENTURES With Kids)
19 Books about Bugs (No Time for Flashcards)
10 Butterfly Books for Reading Aloud with Kids (A Struggling Reader)
Spring Acrostic Poem
This acrostic template from A Sunny Day in First Grade is a great tool for getting your child's creative juices flowing. Using each letter in the word spring, children create a beautiful ode to the season! This smart teacher also had her students create a spring picture to go along with the acrostic. Visit the link above to download this free printable.
Spring Writing Activity
Beware! This writing prompt from The Letters of Literacy may inspire your kiddo to get his hands dirty! However, the focus of the project is writing. For this activity you will need several different seed packets with pictures (carrots, peas, onions, etc.) and sentence strips (you can find these at your local dollar store). Attach packets to sentence strips with the name of the seed written out. Next, write out a few fill in the blank sentences (I like to eat______., I will plant______.) Have children study the different seed packets and copy the sentences, filling in the blank with their answers. Click the link above for examples.
Spring ABC Match
Preschoolers will love this matching activity and parents will love how easy it is to create. Pick up some foam flower cut outs at your local dollar store and write a lower-case letter of the alphabet on each one. Next, write the corresponding upper-case letters on clothes pins. The fun begins when your little one clips the matching clothes pin on the correct flower letter. Visit Learn, Play, Imagine for pictures of the completed activity.
The spring season is always a welcome friend after a long, cold winter. Brighten up your child's learning with a fun spring activity today. Thanks to all of the above websites for these great ideas! If you're looking for more springtime literacy inspiration, visit our Pinterest board, Spring Surprises.