This Earth Day head outside with your kiddos and enjoy the great outdoors together. While you're at it, take a book and blanket with you and dive into an earth-friendly read. Red Apple Reading has 10 books for you and your children to enjoy together today or any day.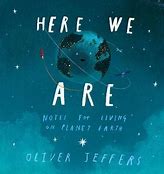 Here We Are (Oliver Jeffers)
This beautiful book is written from a parent to a newborn child, but it is a great read for all ages. Jeffers introduces his little one to the planet and space and all the amazing things in them. You will want to read this one over and over. Birth – age 8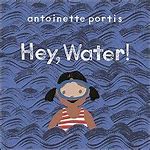 Hey, Water! (Antoinette Portis)
Who knew water was all around? Zoe discovers it can be found in a cloud, steam, a stream, and even her own body! This beautifully illustrated, non-fiction picture book is an ideal introduction to water science. Additionally, there is helpful information on the water cycle and water conservation.  Ages 4 – 8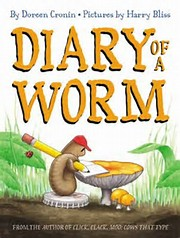 Diary of a Worm (Doreen Cronin)
Kids will discover how a worm spends his day in this funny book for early elementary school students. Worm works hard digging tunnels and also has a little time for some fun as well! Ages 4 – 8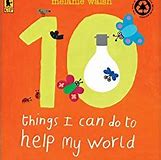 10 Things I Can Do to Help My World (Melanie Walsh)
Parents who are looking for a good introduction to earth stewardship for their kids will like this book. With ten simple earth-friendly practices (turn off the lights, turn off the tap, etc.) this book will begin a conversation that helps little ones realize they can make a difference. Ages 3 – 7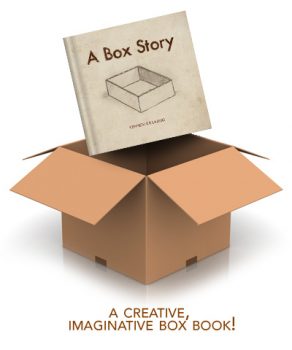 A Box Story (Kenneth Kit Lamug)
One focus of Earth Day is the importance of recycling. The beloved box is the perfect candidate for reuse (anyone who has a kid knows that the box is usually more fun than the gift that was inside!) Kiddos will love this recipient of the Literary Classics Seal of Approval. Ages 3 -7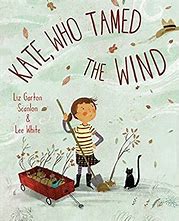 Kate, Who Tamed the Wind (Liz Garton Scanlon)
This lyrical picture book tells a story about a man who lived atop a windy hill. What's to be done? One, smart little girl has the perfect solution – plant trees! This is a great pick for Earth Day – reminding little ones of the importance of trees in our world. Ages 4 – 8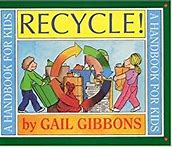 Recycle! (Gail Gibbons)
If you are looking for a kid-friendly book to launch a discussion on recycling, take a look at this one from author, Gail Gibbons. Children will learn helpful facts about different kinds of rubbish and the complete recycling process. Ages 5 -9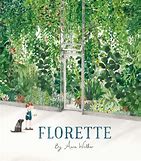 Florette (Anna Walker)
This 2018 New York Times and New York Public Library Best Illustrated Picture Book will capture the hearts of parents and children alike. Mae and her family are moving to a new home in a big city. Unfortunately, there is no room for a garden like the one she had back home. Can Mae create a green space in the city? Ages 4 – 7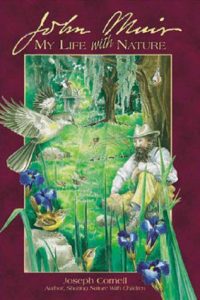 John Muir: My Life with Nature (Joseph Cornell)
This biography is a wonderful introduction to beloved naturalist, John Muir. Older children will find Muir's life compelling and inspiring. Includes several nature activities that encourage kids to explore the outdoors for themselves. Ages 10 – 16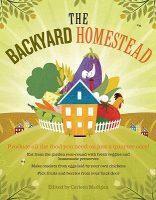 The Backyard Homestead (Carleen Madigan)
This informative book clues readers in on how to make the most of their backyard. You will be pleasantly surprised to learn how much food can be harvested on just a quarter acre of land. Includes helpful charts and illustrations. A great read for the entire family!