Letter recognition and the sounds that correspond with each is the first step in learning to read. Therefore, if you desire to raise readers, you will want to make sure this foundation is firm. Fortunately, you don't need to have a degree or special training to nurture this skill in your little one. In fact, much of this training will come about naturally as you go about your day. However, there are simple activities that you can do with your kiddo that will aid the learning process. With this in mind, we've rounded up some great alphabet activities that your little one is sure to love.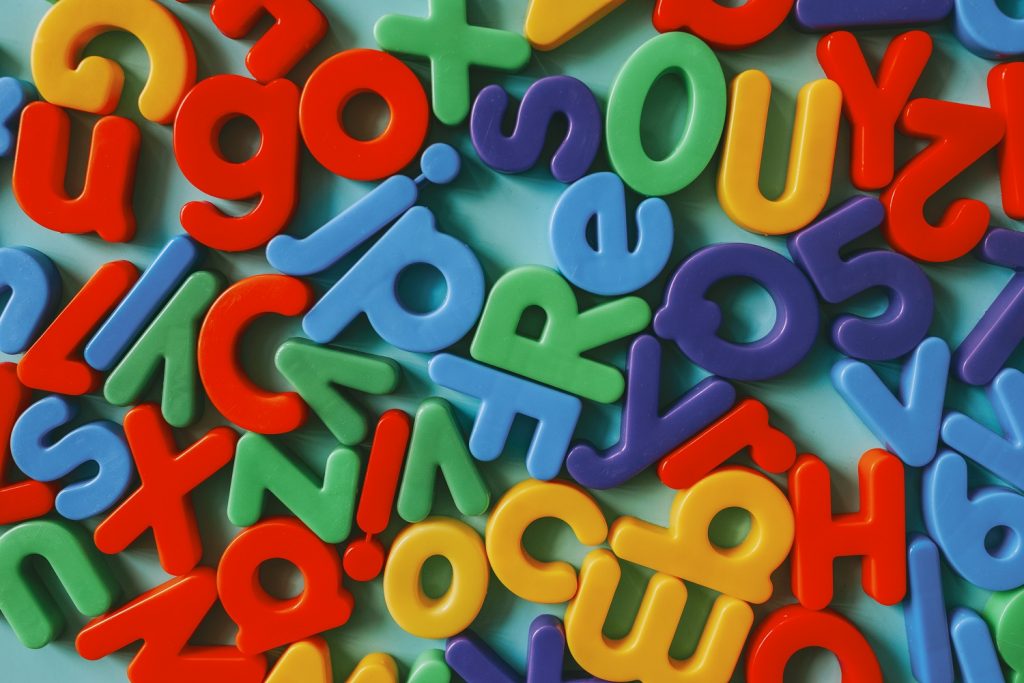 Floating Letters
Parents have to get creative if they want to check off the chore list while keeping an eye on their little one. The smart mama at Busy Toddler discovered a way to clean the kitchen and keep her toddler occupied. What was her trick? She simply filled the sink with water and floating letters. She called out colors and letters for her son to scoop up with a spatula while she completed kitchen cleanup. Visit Busy Toddler for details.
ABC Scoops
Who doesn't love ice cream? O.K., so some of you don't; but we definitely think you will love this matching activity from Little Page Turners. Children learn to match upper case letters with their lower case counterparts by placing uppercase scoops of ice cream on lower case cones. The best part is you don't have to worry about messy melting since it is all made of construction paper!
I Spy Letters
We all know how challenging it can be to entertain a waiting child. The great thing about this activity is it can be played in dental waiting rooms, while grocery shopping, or standing in line. An alphabet themed game of I-Spy will pass the time and simultaneously help your kiddo learn her beginning letter sounds. So next time you are in line at Wal-Mart, try spying something that begins with the letter "B".
ABC Hopscotch
All that is required for this activity is sidewalk chalk and a kid who needs to burn some energy. Simply draw a hopscotch pattern with a different letter of the alphabet in each square. Have your little one call out the letters as he hops on each one. Older children can call out a word that begins with the letter.
Letter Pops
These pops are for learning not licking! Check out these "letter pops" from Dr. Jean and Friends. All you need are jumbo craft sticks, magnetic letters, and a little glue to assemble these learning tools. Letter pops can be used for several different alphabet activities. Visit Dr. Jean and Friends for ideas.
Magnetic Matching
ABC magnets are not just for the refrigerator! Parents can print this free ABC template and attach it to a cookie tray for letter matching practice. Download this freebie at Intentional Mama.
Alphabet Shells
Small children learn best when their senses are stimulated. A sensory bin provides endless opportunities to engage the senses with fun learning activities. For instance, Pre-K Pages suggests labeling sea shells with different letters of the alphabet. Next, parents hide shells in a sand table or sensory bin filled with sand. Preschoolers will enjoy digging for ABC's!
Secret Letters
This activity couldn't be easier to execute. All you need is white paper, a white crayon, and water color paints. Use the white crayon to cover the page with different letters of the alphabet. When your kiddo begins painting the paper with his paints, the magic letters appear! Thanks Busy Toddler for another fun idea!
Alphabet Coloring Pages
At Red Apple Reading, we're big fans of hands-on learning. However, there is also a place for thoughtfully created worksheets. We really like this freebie from Preschool Play & Learn. Parents can download a coloring page for each letter of the alphabet. Each adorable page has the upper and lowercase letter along with several small pics beginning with the letter. Kids get practice in letter recognition, writing and beginning sounds.
Alphabet Letter Builder
You'll want to take advantage of these free letter building templates. These worksheets contain all the pieces needed to construct each letter of the alphabet. Parents can choose to download the bold color templates or the black and white version (for coloring). Once laminated, these pieces can be used for hours of fun practice. Check out the finished product at 123 Homeschool 4 Me.
Once your little one experiences a little ABC fun, we predict she will be asking for more. Visit Red Apple Reading's All ABCs Pinterest board for additional ideas.