If you have an emerging reader at home, it's time to learn some phonics! Phonics is the relationship between letters and their sounds. Phonics practice is essential for a young one's journey to learning how to read. Phonics instruction can be easy and fun! Red Apple Reading has compiled ten phonics activities for you to play with your little ones.
Beginning Sounds Bingo
This game is so much fun if you love Bingo like me! Download the free Bingo sheets from Growing Book By Book. To begin, have the kids cover up their free spot in the middle of the board. Then call out a sound. The children should place a marker on a picture that begins with the sound called. Get five in a row or column and call "Bingo" to win. For example, if you call the sound /d/, the child will cover up the picture of the door. Play with siblings or friends for extra fun!
B and D Reversal Training
The lowercase "b" and "d" letters are often confused for one another when a child is first learning them. It is a common mistake to make a /d/ sound for the letter "b" and a /b/ sound for the letter "d". Here is an activity by Pen and Paper Phonics with instructions to help your little one learn the difference between the two. Essentially, have the child trace a "b" with bright colors and a "d" with dark colors. This activity acts as a memory hook to help remember the difference. Get your markers ready!
Dr. Seuss Books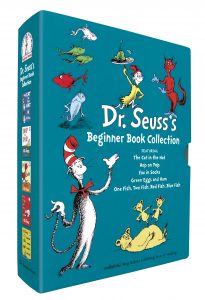 If you have young readers in your home, chances are good you have several Dr. Seuss books on the bookshelf. Books such as Hop on Pop, Green Eggs and Ham, and The Cat in the Hat are all great introductions to word families. Read them often with your little one so she can become familiar with words that have the same ending sounds. As you read, ask questions such as, "What other words rhyme with cat?"
Alphabet Memory Game
Printable memory game cards are available thanks to Frugal Fun for Boys and Girls! Simply print them out and flip them over. If your kiddo turns over a letter, have them recite the letter name and sound it makes. If they flip over a picture, have them recite the name of the picture and emphasize the beginning sound. To make a match, flip over cards that match a picture to a letter with the same beginning sound. If they don't match, they get flipped back over. If they do match, the player keeps the cards. The player with the most cards at the end wins!
Scrabble Rhyme Time
A great way to introduce the classic Scrabble game into your home is with Scrabble Rhyme Time. All you need is a Scrabble board and its letter tiles. Line up on the board a common suffix such as -at or -ack with the letter tiles. Use the other letter tiles to line up with the suffixes and discover if it makes a word or not. Have your kiddo sound out each word as it's made. Learn that Word has a great list of suffixes if you need help!
Easter Egg Word Families
Do you have some extra plastic eggs laying around from Easter? BonBon Break shows you how to turn these colorful gems into some fun word family practice. Write with a sharpie multiple beginning letter options on one egg half, and a common suffix on the other half. Twist a turn the egg to create an abundance of word family words. Have your kiddos record them and get "points" for real vs. nonsense words recorded!
Phonics Books
The Measured Mom has short phonics books to download for free. They're easy to assemble and there is no cutting required! Each book gives focus to a specific phonics pattern and even uses sight words. These are great if your child is having difficultly with a particular phonics set. Are they having trouble with silent "e" words? Pull out that set.
Froot Loop Words
The vowel digraph "oo" can make two sounds: /oo/ as in moon and /oo/ as in book. These fun worksheets, also from The Measured Mom, help differentiate between the two. What's best is that they're done with Froot Loops (Cheerios work also)! The cereal pieces are used as the double "oo" in each word. Have your kiddos place the cereal bits in each word and then sound it out.
Phonics Videos
Educational videos are a great way to capture your child's attention in this digital age. A Teachable Teacher has compiled some of the best phonics videos available for free on YouTube. Some are meant to sit, watch, and listen. Others are meant to get up and get moving. Let's see what your child is into!
Red Apple Reading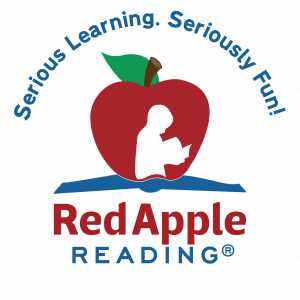 Red Apple Reading combines all the great methods of teaching phonemic awareness. There are videos, interactive games, and resources to print out that kiddos can complete. Check out our online reading program! We not only teach phonics and phonemic awareness, but also sight words, vocabulary, fluency, and reading comprehension. This is serious learning that is seriously fun!
Want more great phonics activities? Visit our Phonics Fun Pinterest board today.