If you're trying to incorporate reading into your daily routine or encourage your kids to read more, a reading challenge may be your solution. Reading challenges make reading books into a fun game. They provide a sense of accomplishment and can help you form better habits. To help you get started, here are five steps to complete a reading challenge.
1. Set Your Goal
The first step is to set your goal. Why do you want to complete a reading challenge? Are you trying to read more every day or is your goal to get through the stack of books your child acquired during the holidays? Would you like your kids to read a certain number of pages each day or for a certain amount of time? Is this going to be a year-round challenge or just a summer fling?
Asking these questions will narrow down your intention for starting a reading challenge. Knowing this clear intention will help you find a challenge to fit your goals.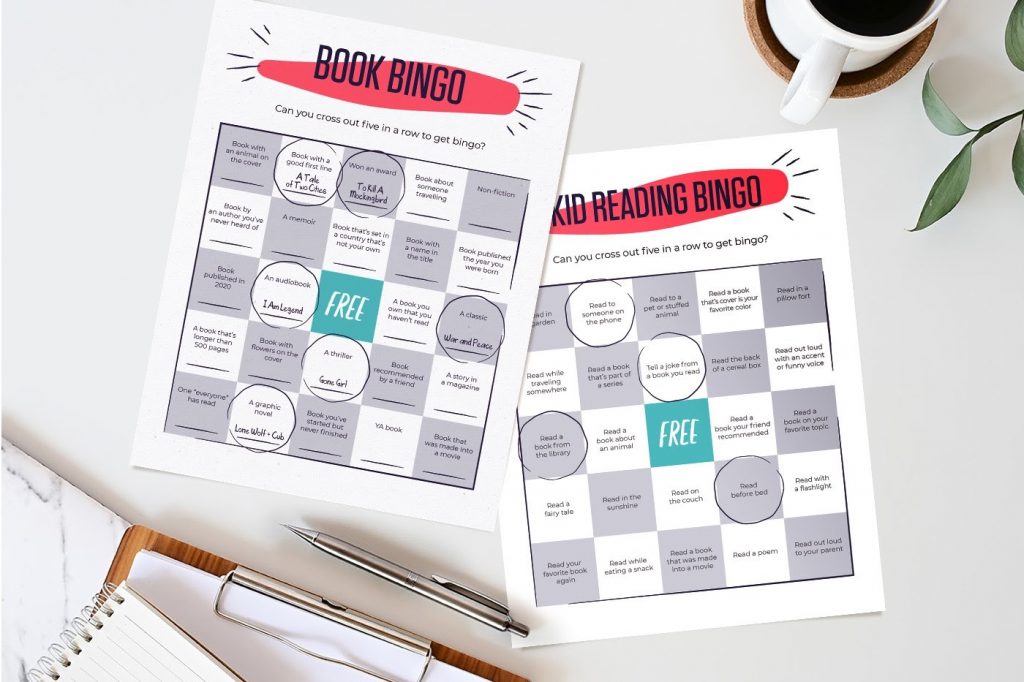 2. Choose Your Challenge
There are many types of reading challenges to choose from on the internet. A great resource is Redbubble, who created a post on reading challenges that include templates for you to print out.
Some of their challenges include:
Daily reading habit tracker for those who want to read consistently
Bingo boards for siblings who like to compete
Cross-genre reading challenge to help you diversify your reading list
Travel-inspired reading challenge for those who have wanderlust
Kids summer reading chart for children who need an extra incentive
Create your own monthly reading challenge
There's an option for everyone, so choose which reading challenge fits best with your original goal.
3. Pick the Book Titles
Next, you will want to choose books that fit your challenge. Picking these ahead of time will give you time to purchase them or borrow them from the library. If you don't have the books to read, it will be difficult to complete the challenge.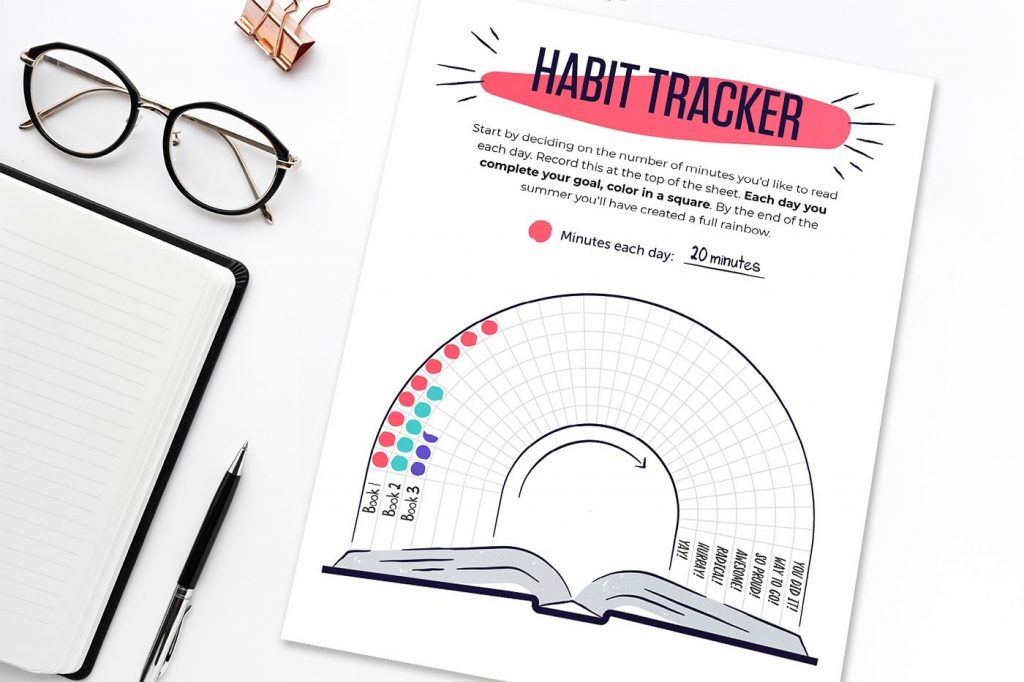 4. Track Your Progress
As you read, be sure to track your progress. Depending on the challenge, you can do this by crossing off the boxes or coloring them in. By doing this as you go, you will feel a sense of accomplishment and motivation to continue reading.
5. Reward Yourself
Last but not least, you or your child may need an extra reward. Incentivize the challenge by planning these rewards ahead of time. This treat could be a sweet treat or even a new book. No matter what you decide, be sure to reward yourself when the challenge is done.
Reading is supposed to be fun and by making it into a challenge, you feel like you're playing a game. Find more information about summer reading challenges on the Redbubble blog.