It seems another summer has flown by, and this time for a different reason. Staying indoors more than usual has led people to lose track of time: What day is it? What month is it, even?
While coronavirus has taken most of the attention the past several months, it looks like it will be taking the back-to-school season as well. Several schools are starting the school year completely online or only part-time. This is new territory for everyone: teachers, parents, and students.
But do not fret! This pandemic is no match for the tools, checklist, resources, and advice available for your family online, including the following. Here are five ways to ensure at-home school success!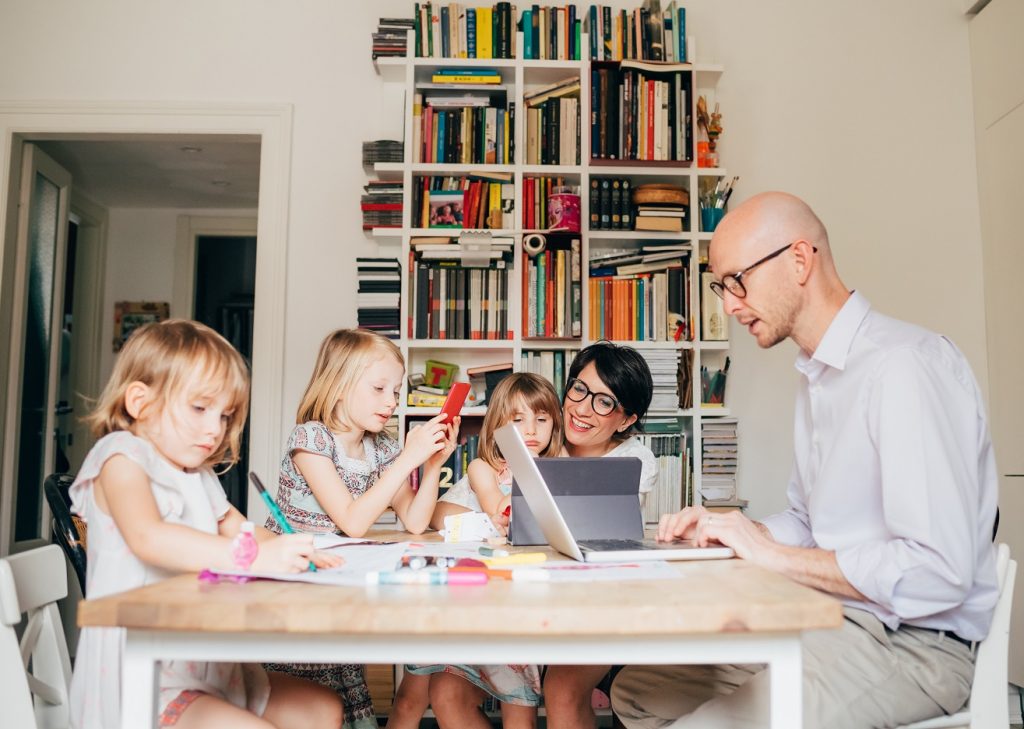 Create a Learning Environment
Dedicate a space for your kiddos to learn and study. Good learning environments include the dining table, the parent's room, a coffee table, or an office room. This space should have a writing area, comfortable (but not too comfortable!) seating, good lighting, and any tools necessary for work. Make sure the space isn't next to distracting elements such as a TV, a working adult, or a busy street window. You can even place a small snack, like a granola bar, and a water cup nearby so it isn't a whole ordeal to have to walk to the kitchen to grab something.
Stock Up on School Supplies
School may be cancelled, but back-to-school shopping isn't! Many supplies are available to buy online and have shipped to your house. Or put on a mask and head to your local Target for a quick supply trip. Teachers will usually send out a list of the required school supplies needed for the year, so be sure to check your email or online school blackboard for that list.
Keep a Routine
Children thrive on a routine! Create a daily and weekly schedule if their teacher hasn't done so already or add to it! Schedule a time for waking up, getting dressed, bathroom and snack breaks, and even after school activities (like gaming). Use a kitchen or other timer in lieu of the school bell to remind children of specific times for activities and work.
Manage Digital Access
A majority of schoolwork is done on a laptop or digital device these days. At school, it is easy to control what websites are visited because there is restrictive access built in. However, at home, it's important to enable parent controls to make sure kiddos are staying focused on schoolwork. Also be aware of the amount of time your little one's eyes are on the screen. Sometimes it is hard to gauge just how much time is being spent in front of a screen. Break it up with writing activities or arts and crafts.
Communicate with Teachers
Teachers are just a phone call or email away. Don't be afraid to reach out if you or your child has questions about schoolwork. Read all the notes and emails the teacher sends to you, as well. Sometimes a teacher will send resources you can utilize or workbook PDFs for extra support.
The upcoming school year will be different, but it can also be exciting if you are prepared. There are countless resources available to parents for distance learning. If your child is learning to read, one of the best online reading programs available is Red Apple Reading. We wish you and your kiddos all the best this back-to-school season. Stay safe!