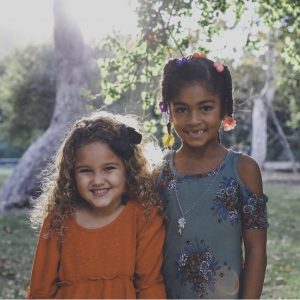 Kindness is one of the most important character traits because it has an impact on other people's lives. No one is ever too young or old to be kind, and it is important to teach children about the importance of kindness. Especially in a school setting, children should be taught to be kind to themselves and others, and by teaching children about kindness, it will have a ripple effect on others around them.
While children should learn about kindness from birth, first grade is the ideal age to begin building on their foundation and encourage them to find practical ways of showing kindness to others. Children are never too young to start learning about the importance of kindness, and reading books with them will provide different opportunities for parents and educators to teach them about being kind and sharpen their literacy skills. Here are some favorites to share:
The Giving Tree by Shel Silverstein
This classic children's book focuses on the relationship between an apple tree and a little boy, and as the years pass, the tree always gives the boy what he needs even when it is not the best situation for the tree. Reading this book will show the purpose of showing kindness in our relationships and the importance of giving to others even if it is not ideal for us.
Last Stop on Market Street by Matt de la Pena
As the 2016 Newbery Medal recipient, this book teaches empathy to children. As the young boy and his grandmother are on the bus, the boy continually asks his grandmother questions about different people, and the grandmother teaches him that we only know a small piece of other's stories.
Ordinary Mary's Extraordinary Deed by Emily Pearson
In this book, Mary picks blueberries for a neighbor who ends up baking blueberry muffins for other people. This teaches children about the ripple effect of kindness and how our kindness impacts the people in our lives and others that we do not even know.
Those Shoes by Maribeth Boelts
This book tells the story of a young boy who wants a pair of shoes that everyone else has, but after he finds a too-small pair, he decides to give them to a classmate who has no shoes at all. First graders will learn two important lessons- giving to others and struggling to fit in with others.
Most People by Michael Leannah
With beautiful illustrations featuring diversity, this book shows first graders that even though there are a few mean people in the world, most people are kind, good-hearted people who want to help others. This book is especially valuable after a first grader has experienced hatred or a natural disaster or hard event has occurred.
A Sick Day for Amos McGee by Philip C. Stead
When the zookeeper becomes sick, the zoo animals show him kindness by caring for him as he normally cares for them. This book teaches first graders about taking care of others when they need help and how it is okay to accept help from others because we all need help at times.
Horton Hears a Who by Dr. Seuss
A literary classic, this story showcases the value of sticking up for what is right even when you are the only one. As Horton is the only animal to hear the Who community on a speck of dust, Horton must use his voice to advocate for the Who community because "a person's a person no matter how small."
The Big Umbrella by Amy June Bates
As a way to teach first graders about being inclusive and welcoming to others, this story uses an umbrella to teach children about the importance of showing kindness to people even if they are different from them and how important it is to have a community (or classroom) where everyone feels accepted and valued.
The Monster Who Lost His Mean by Tiffany Strelitz Haber
After Onster the monster loses his "mean," his monster community will not accept him anymore, and he has to find new friends who accept him for who he is. This story teaches first graders about kindness through accepting others for who they are and the importance of choosing the right friends.
As first graders, children are gaining independence and learning about how their decisions impact others. If first graders are taught about the importance of showing kindness to others and how kindness can impact others, their communities will see a tremendous ripple effect of kindness. Reading books on kindness is a wonderful way to teach first graders about life lessons such as empathy, inclusion, and standing up for others, and it also provides examples of practical ways they can show kindness to people in their lives. As parents and educators, it is our responsibility to teach our first graders about kindness, and reading books to them will work to build their kindness foundation and open up many conversations on the value of kindness and different ways to show kindness to others.
Valerie Cox is a contributing writer for Sharpe Group. In her spare time, she enjoys reading, traveling, and volunteering in her local community.