What's the first word that comes to mind when you think of homeschooling? Depending on your perspective, your answer might range from "quirky" to "trendy" or maybe even "brave," but the word "rare" is probably much further down the list than it would be had I asked you the question a few decades ago.
 It's true—homeschooling is on the rise. According to the

National Home Education Research Institute (NHERI)

, there are now more than 2 million homeschooled children in the United States, and this percentage is continuing to climb at an estimated 2 to 4 percent per year.
There may be as many different reasons why parents choose to homeschool as there are homeschooled children, but as a general rule, parents cite one or more of the following reasons for circumventing the public school system and managing their youngster's education at home: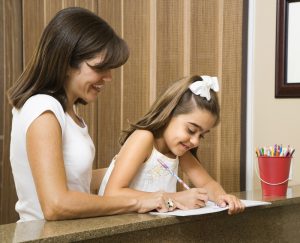 Religious beliefs

Family values

The child's individual needs

Disappointment with academic standards

Concern over school/teacher quality

Fear of bullying, violence, peer pressure, or other issues related to the school environment
Religious Beliefs and Family Values
Homeschooling was pioneered by parents who desired a religious education for their children—one that incorporates spirituality and religious doctrine into the curriculum alongside reading, writing, and arithmetic. Religion is still one of the primary reasons parents choose to homeschool today. As legislators continue to take more targeted measures to take God out of the school system, those with strong religious beliefs will likely seek other sources of education such as private school and homeschooling.
Even atheists homeschool their children, however, so there's more to the trend than just religion. Many parents who don't consider themselves religious or affiliate themselves with a certain denomination still seek a learning environment for their children that emphasizes their own personal values, rather than those taught through school-wide "character education" initiatives.
Other parents cite the individual needs of their child as the primary reason for choosing homeschooling over the public education system. Since every public school has special education programs, why do parents find it necessary to educate their own children rather than subscribing them to these specialized programs?
There could be a couple of reasons for this: either parents are finding these special education programs inadequate, or children who do not meet the requirements for these special needs programs aren't having their needs met within the traditional classroom setting. Although both of these reasons could very well be contributing to the rise of homeschooling, the latter seems particularly interesting. With the overcrowding in today's classrooms coupled with shrinking teacher salaries, it comes as no surprise that some children may be slipping through the cracks. Perhaps this is one of the reasons we're seeing more and more homeschoolers across various demographics?
As I mentioned, many parents have either foregone the public education system altogether or pulled their children out of school in favor of homeschooling as a result of concern over school quality. Whether it be the quality of

academic standards

 

in general or specific concerns over teacher quality, school quality, or issues surrounding the learning environment such as bullying, violence, or peer pressure, many parents believe they can do a better job of educating their children that the public education system can.
Have you considered homeschooling for any of these reasons, or another reason altogether? Let us know in the comments section below.