This Earth Day head outside with your kiddos and enjoy the great outdoors together. While you're at it, take a book and blanket with you and dive into an earth-friendly read. Red Apple Reading has 10 books for you and your children to enjoy together today or any day.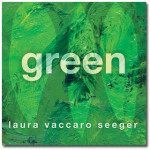 Green (Laura Vaccaro Seeger) – This is the perfect book to celebrate being "green" this earth day! Seeger treats readers to a lovely homage of the color green. Children will enjoy a variety of different shades of green – from lime green to forest green. This is a good read for the younger crowd, but moms and dads will enjoy this beautifully illustrated book as well!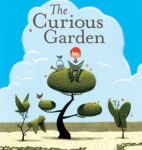 The Curious Garden (Peter Brown) – Little Liam happens upon a neglected garden and decides to give it some t.l.c. Before long his efforts begin to pay off and his garden spreads throughout the city. Early elementary school students will enjoy watching Liam's progress as he tends his garden. This charming book also has very nice illustrations!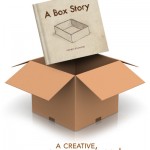 A Box Story (Kenneth Kit Lamug) – One focus of Earth Day is the importance of recycling. The beloved box is the perfect candidate for reuse (anyone who has a kid knows that the box is usually more fun than the gift that was inside!). Kiddos will love this recipient of the Literary Classics Seal of Approval.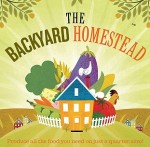 The Backyard Homestead (Carleen Madigan) – This informative book clues readers in on how to make the most of their backyard. You will be pleasantly surprised to learn how much food can be harvested on just a quarter acre of land. Includes helpful charts and illustrations. A great read for the entire family!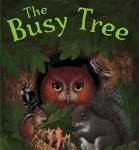 The Busy Tree (Jennifer Ward) – Early elementary school students will enjoy learning about the everyday activities of a tree. The pretty illustrations and rhyming text make for an enjoyable reading experience! Pick up this book and find out what's happening in a tree near you!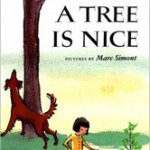 A Tree is Nice (Janice May Udry) – Another wonderful tree homage! This book, with its simple illustrations, reminds children just how nice a tree really is! 4- to 8-year-olds will like this Caldecott Medal Winner.
Compost Stew (Mary McKenna Siddals) – This cool A – Z guide instructs children on suitable ingredients for the perfect compost pile! A fun earth-friendly presentation for young students.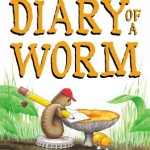 Diary of a Worm (Doreen Cronin) – Kids will discover how a worm spends his day in this funny book for early elementary school students. Worm works hard digging tunnels and also has a little time for some fun as well!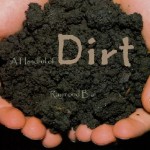 A Handful of Dirt (Raymond Bial) – Older elementary aged children will get a close up look at one of earth's most important resources – dirt. Filled with impressive full-color photographs that capture the attention – this book is an informative resource for children.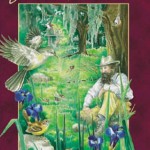 John Muir: My Life With Nature (Joseph Cornell) – This biography is a wonderful introduction to beloved naturalist, John Muir. Older children (10 and up) will find Muir's life compelling and inspiring. Includes several nature activities that encourage kids to explore the outdoors for themselves.