Did you know that April is National Poetry Month? I'm one of those moms who has books in every room of the house; but I must admit, not many of those are books of poetry. Maybe it's time for me to have a better-rounded library for my kids. After all, I might have a budding poet in my house that just needs a little inspiration! In honor of National Poetry Month, Red Apple Reading is recommending 10 books of children's poetry. Perhaps you'll find one to help round out your child's library!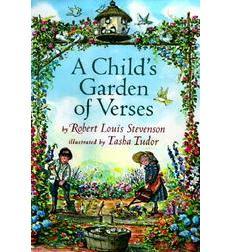 A Child's Garden of Verses (Robert Louis Stevenson) – Young elementary school children will enjoy this 66 piece collection of Stevenson's poetry about childhood. Paired with Tudor's beautiful illustrations, this compilation of poems is sure to be a favorite!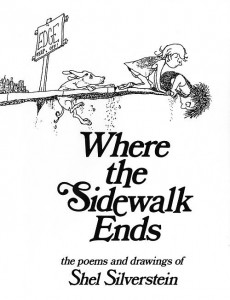 Where the Sidewalk Ends (Shel Silverstein) – Silverstein's humorous poems have been tickling children's funny bones for years. Kids of all ages will enjoy Silverstein's witty prose and illustrations.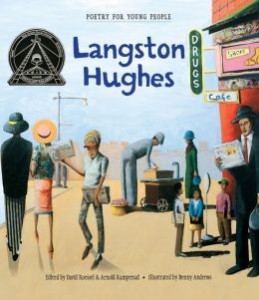 Poetry for Young People: Langston Hughes (Langston Hughes)– This is a wonderful resource for introducing young people to the work of Langston Hughes. An introduction gives the reader background information about Hughes' life and each poem also has a small introduction as well. Older elementary and high school students will enjoy the thought provoking poetry and the beautiful illustrations. Definitely a must-have book!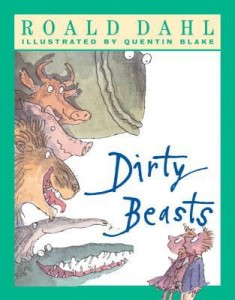 Dirty Beasts (Roald Dahl) – This compilation of poems about wonderfully ridiculous animals will have your little one in stitches! A very funny book that is great for reading aloud to the younger elementary school crowd.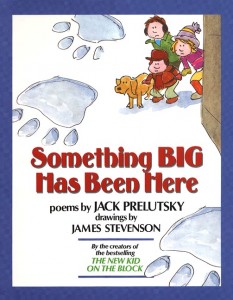 Something Big Has Been Here (Jack Prelutsky) – Elementary students will enjoy this clever collection of over 100 poems from Prelutsky. If your kiddo needs a good laugh, then pick up this book today!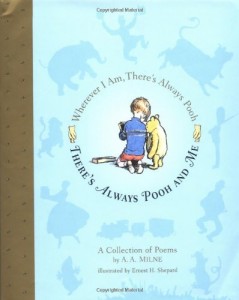 There's Always Pooh and Me (A.A. Milne) – A very nice collection of 23 poems by A.A. Milne. If your kiddos have not yet been introduced to the world of Christopher Robin, this book provides a great introduction. And, it is wonderfully illustrated by the great Ernest H. Shepard. Make sure your young reader has a copy of this classic!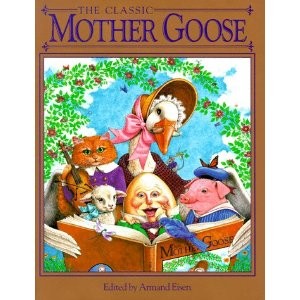 The Classic Mother Goose (Armand Eisen – Editor) – With over 50 classic nursery rhymes, The Classic Mother Goose is a familiar favorite for small children. You can't go wrong with this "oldie but goodie"!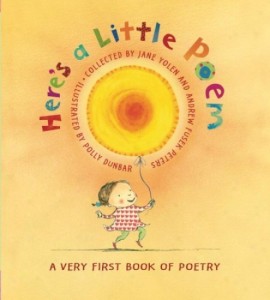 Here's a Little Poem: A Very First Book of Poetry ( Yolen and Peters – Compilers) – Toddlers and preschoolers alike will enjoy this compilation of over 60 poems. Some of the famous featured poets include Margaret Wise Brown, Jack Prelutsky, Langston Hughes and Nikki Grimes. A wonderful first book of poetry!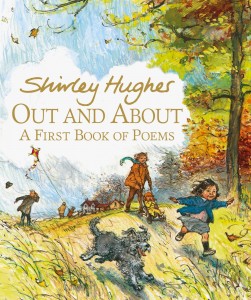 Out and About: A First book of Poems (Shirley Hughes) – Join Katie and her little brother Olly as they explore their world throughout the year. You will feel like you know this young narrator well after reading these 18 lovely poems to your little one.
Hypnotize A Tiger (Calef Brown) – If you're looking for a fun book of poetry for your tween, this wacky collection of poems by Calef Brown fits the bill! Middle graders will love Brown's unconventional characters as well as his crazy black and white illustrations.