February has been a busy month. We celebrated Valentine's Day, Presidents' Day, and even Library Lovers Month! We would be amiss if we failed to give Black History Month its due as well. As Black History Month is coming to a close, we would like to share ten biographies regarding some well-known, as well as a few lesser-known, African Americans. We think both you and your children will find them inspiring.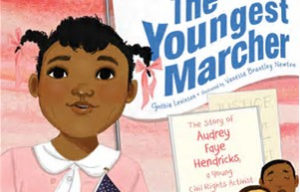 The Youngest Marcher: The Story of Audrey Faye Hendricks, a Young Civil Rights Activist (Cynthia Levinson)
Although Audrey Faye Hendricks was just a little girl, she knew she could do her part to further civil rights for African Americans in the South. Hendricks was one of the many kids to participate in the Children's March in Birmingham, Alabama. She was only 9 years old when she was arrested for taking part in the protest. (Elementary School)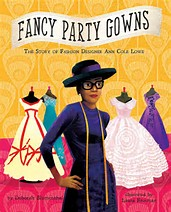 Fancy Party Gowns: The Story of Fashion Designer Ann Cole Lowe (Deborah Blumenthal)
Ann grew up sewing with her mother and grandmother and eventually took over the family business at the age of sixteen. Pursuing her passion for fashion wasn't easy. She had to study alone when she attended a segregated design school in New York. Ann would go on to design beautiful gowns for scores of women, including Jackie Kennedy's wedding dress! (Elementary School)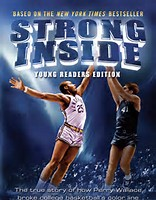 Strong Inside (Young Readers Edition): The True Story of How Perry Wallace Broke College Basketball's Color Line (Andrew Maraniss)
Sports fans will enjoy this inspirational story about Perry Wallace – the first African American to play college basketball in the Southeastern Conference. Kids will discover the many hardships and fearful events that Perry endured in the deeply segregated south in order to play basketball for Vanderbilt University. (Middle and High School)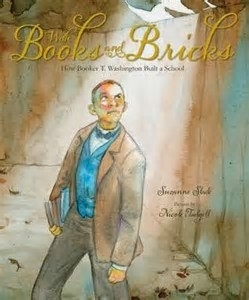 With Books and Bricks: How Booker T. Washington Built a School (Suzanne Slade)
Booker T. Washington is a familiar name in black history. This story recounts an important aspect of Washington's life that is not as well-known as other portions. Children will learn how Washington actually built his own school for students in Tuskegee who were eager to receive an education. (Elementary School)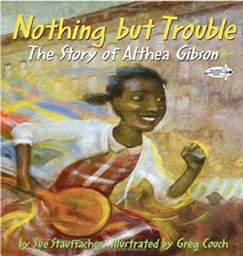 Nothing but Trouble: The Story of Althea Gibson (Sue Stauffacher)
Althea Gibson was the first African American to both participate in and win the Wimbledon, but when she was a young girl, many thought she was just trouble. Spirited children will enjoy seeing this young girl reach her full potential. (Elementary School)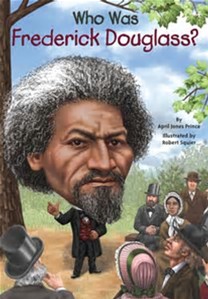 Who Was Frederick Douglass? (April Jones Prince)
Kids will enjoy learning about famous 19th century abolitionist Frederick Douglass. This book details important moments in Douglass' life while he was in slavery and after he escaped to the North and gained his freedom. (Upper Elementary and Middle School)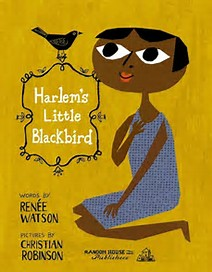 Harlem's Little Blackbird: The Story of Florence Mills (Renee Watson)
Singer Florence Mills may not be very well-known today, but she was an important part of the Harlem Renaissance. This famous Broadway entertainer was dedicated to supporting fellow black performers and their civil rights. Children will love the beautiful illustrations that accompany this inspiring story. (Early Elementary School)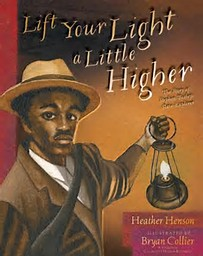 Lift Your Light a Little Higher: The Story of Stephen Bishop: Slave-Explorer (Heather Henson)
Stephen Bishop was an expert on Mammoth Cave in Kentucky. He was a tour guide who knew the intricacies of the world's largest cave system. Yet this intelligent man was a slave who gave tours for his master's profit. While not a lot is known about Bishop, this biography gives children a glimpse of his intellect and resilience. (Early Elementary School)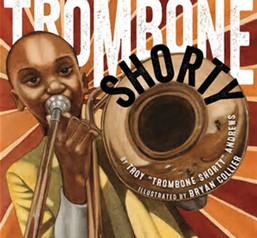 Trombone Shorty (Troy Andrews)
Kids will enjoy this autobiography about trombone prodigy Troy "Trombone Shorty" Andrews. Born in New Orleans, Andrews loved music and taught himself how to play trombone with a discarded, beat up instrument that was twice as long as he was tall. (Elementary School)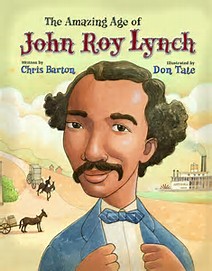 The Amazing Age of John Roy Lynch (Chris Barton)
Children will receive an in-depth look at the Reconstruction era in this biography about John Roy Lynch. Lynch went from being a slave to a state representative all within ten years. A great book about a remarkable man! (Elementary School)
We hope you enjoy these titles African-American biographies. Interested in other books for children? Visit our Pinterest board, Nothing But Books for Kids, for more book selections for children.