What's more fun than reading a good book? Pairing the book with a cool project, of course! If you want your kiddo to get the most out of her reading experience, try adding an activity that enhances the story and allows for further discussion. If you're not sure where to begin, Red Apple Reading has a few ideas to help get you started. Check out these pairings!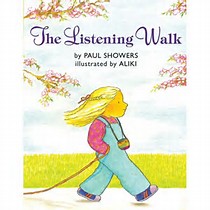 The Listening Walk  by Paul Showers
If you have a particularly chatty early elementary school child, this book may provide the encouragement he needs to simply listen. In this classic story a father and daughter go on a "listening walk" and pay close attention to all the sounds around them.
Activity:  Take a Listening Walk
This story lends itself to a super simple activity that requires only walking shoes. Take your kiddo on a listening walk! Ideally, this walk would take place outside, but if the weather doesn't permit, a walk could be taken in a supermarket, mall, or library. Make sure to take note of all the different sounds you hear along the way.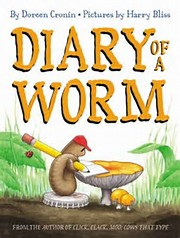 Diary of a Worm  by Doreen Cronin
What does a young worm do all day? Kids will find out in this funny book written in diary form by the main character. This amusing book will be a big hit for preschoolers and early elementary aged children, and parents will enjoy it just as much. Get ready to giggle!
Activity:  Vermicomposting
O.K., this may not sound like much fun, but trust us, your kids will love it! To put it simply, you and your child will make a worm bin. Vermicomposting (worm composting) is a great way to take care of your food waste. Afterwards, the compost can be used for your garden! Read more about worm composting here from Cultural Care Au Pair.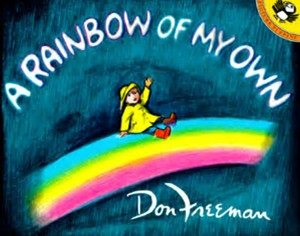 A Rainbow of My Own  by Don Freeman
Preschoolers will enjoy this simple story about a boy who wonders what it would be like to have a rainbow of his own.
Activity:  Rainbow Nesting Blocks
Surprise your kiddo with a rainbow of their own! Young children will love pairing these rainbow nesting blocks from Grimm's with this cute story. After reading, present these fun building blocks to her and let her imagination take over!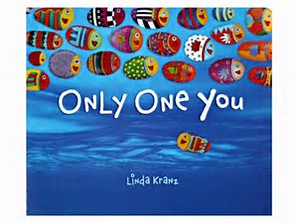 Only One You  by Linda Kranz
Filled with colorfully painted pebble fish, this inspirational book encourages children as they swim through the sea of life.
Activity:  Painted Pebble Fish
Sun Hats & Wellie Boots has the perfect activity pairing for this story: paint your own pebble fish. Kids will let their artistic side shine when they create their own unique and colorful fish using only small rocks and acrylic paints.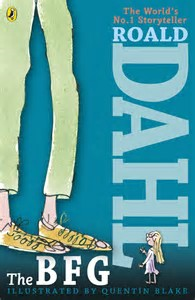 The BFG  by Roald Dahl
Here's a book for the older elementary and middle school crowd. When Sophie is carried off in the middle of the night by the Big Friendly Giant, adventure ensues. Kids will probably already be familiar with this book that was recently made into a major motion picture.
Activity:  Making Frobscottle
Frobscottle is the delicious drink served up by the B.F.G. in the story: "It was sweet and refreshing. It tasted of vanilla and cream, with just the faintest trace of raspberries on the edge of the flavour." Take a shot at making this yummy treat with your kids after reading the book. Don't have a recipe for Frobscottle on hand? No problem! Check this one out from Food in Literature.

Perhaps after tackling one of these book and activity pairings, you'll be inspired to create a project of your own to go along with a favorite book! Be sure to leave us a comment below sharing what books and activities you enjoy putting together.