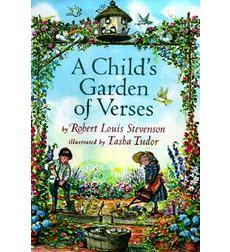 Have you ever considered the benefits of introducing your child to poetry? When we introduce our kids to books and materials that focus on rhyme, they learn to hear the natural rhythms of spoken language. Rhymes help children hear the phonetic connections between words with similar spellings and sounds. Whether your child is an emerging or independent reader, poetry can play an important role in literacy development. Red Apple Reading has a few tips on how to help children develop a passion for poetry.
Expand Your Home Library
Most of us have a home library filled with different children's books, but how many of those are works of poetry? There are several excellent books of poetry written especially for children (although adults enjoy them too). Where the Sidewalk Ends, A Child's Garden of Verses, and Poetry for Young People: Langston Hughes are all good books with which to begin.
Listen to Poetry
It is also helpful for kids to hear someone read poetry aloud. If you've ever listened to an excellent poetry recitation, you know how mesmerizing and compelling it can be. A well recited poem can light a spark in your kiddo that can lead to a lifelong love of poetry. Visit the following websites to listen to different poetry recitations with your child.
Memorize and Recite
After your child listens to several poetry recitations, let her take a stab at her own oration. Peruse different poems with your child until she finds one that interests her particularly. After she has had adequate practice time, allow her to present her poem to the family. For more tips check out Ken Nesbitt's How to Recite a Poem Like an Expert.
Write Original Poetry
Encourage your child to create her own poetry. Children are usually more open to the creative process than adults. Some children will come up with original pieces quickly while others may need a little help getting started. With a bit of parental support and encouragement, your child can exercise his poetry skills. Begin with something simple and branch out to more challenging works as your child becomes comfortable. Visit Imagination Soup to learn how to write a haiku. The following writing prompts from Journal Buddies can also provide good ideas to get kids going.
Create a Poetry Journal
Have your kiddo create a poetry journal. Favorite poems can be recorded in one notebook along with your child's illustrations and responses. Visit Buggy and Buddy for more ideas on creating a poetry journal.
Exposure to poetry will help fuel your child's creativity and may spark a passion that lasts a lifetime. Do your child a favor and introduce him to a good poem today!