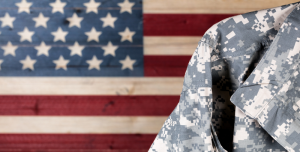 There are many military themed holidays in May. Memorial Day is typically the best known of these and is celebrated on the last Monday of May. Armed Services Day falls on the 3rd Sunday of the month and was first celebrated in 1950 as a result of the armed forces being combined under a single agency. With the approach of these holidays, parents may wonder what they can do to teach their children more about the branches of the U.S. military, including how to honor them. Consider the following ideas when teaching children about the armed services.
Discover the Purpose
What is the job description of each military branch? Why do we need a Coast Guard? Which branch normally enters combat first? Find the answers to these and other questions. Visit Ducksters for a helpful summary of the different responsibilities of the armed service branches. Discuss with your kids which branch appeals to them the most and why.
Learn the History
Take time to study the history of the United States military branches. Most children understand that there are different branches of the military, but do they know the story of their origins? Check out "Birth of the U.S. Marine Core" at History.com.
Explore Flags, Seals, and Mottos
Each branch of the U.S. Armed Forces has their own flag, seal, and motto. Research these with your child and compare and contrast the different symbols. You might even encourage your child to draw or color each of these.
Visit a Military Museum
Do you have a military museum within driving distance of your home? Consider taking a trip to visit one over the weekend. A quick internet search will give you an idea of what's near your part of the country. Check out USA Today's "10 Best: Military museums that bring battles to life".
Share Interesting Trivia
There's a plethora of little known facts about the United States Armed Services. Share some of these interesting tidbits with your children. Fun facts often peak kids' interests and encourage them to investigate further. Start with "9 Things You May Not Know About the U.S. Armed Forces" from History.com.
Watch Armed Forces Day Tribute
If you're looking for a short video homage to show your kids on Armed Forces Day, check out the Military.com tribute. Children will enjoy watching the different military branches in action!
Visit War Memorials
War memorials provide children with a concrete representation of a mostly foreign reality. Visiting memorials provides a tangible way for children to better understand the sacrifice armed force members have made on their country's behalf. If you do not live near any memorials, peruse pictures of them together. Visit Trip Savvy's "Monuments & Memorials in Washington DC" for pictures and descriptions of D.C. memorials.
Read Books
Of course, we can't miss an opportunity to promote reading! Books are always a great resource when teaching kids about new subjects. Share books with your children that pay honor to veterans. Starts at Eight has compiled a list of children's books for Memorial Day that you can read and then discuss together.
It can be easy to let these military appreciation holidays pass without much notice. This year take some time to help your little ones better understand and appreciate past and present members of the United States armed forces.