Nutrition is an important aspect in every stage of a child's life, and teaching its value at a young age is vital to ensure that kids eat healthy and live wholesome lifestyles. Healthy eating in childhood is essential to maintain a good body weight and lower the risk of developing medical conditions such as heart disease or type 2 diabetes. What better way to introduce these subjects than while reading? Reading books on food and nutrition will engage children and teach them that food not only provides fuel for the body, but also contributes to an overall sense of wellbeing. Hopefully, absorbing information early on in their lives will teach youngsters to make healthy food choices as they grow up.
I Eat Fruit! and I Eat Vegetables! By Hannah Tofts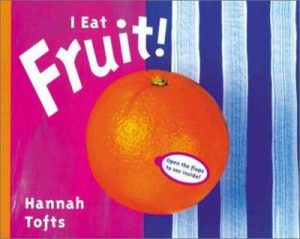 One way to inspire interest in food and nutrition among young people is by reading books such as I Eat Fruit! and I Eat Vegetables! Ideal for children aged 1 to 5 years, these books are a mixture of art, photography, and text featuring heavy-duty card spreads of fruits and vegetables. Each spread indicates the name of the food and an accompanying photo. Kids also learn which fruit or vegetable needs to be peeled and which ones have seeds, pits, or anything similar. Book subscriptions can be followed up with food boxes that contain high-quality ingredients and recipes showing kids different cuisines and flavors.  
Cloudy with a Chance of Meatballs by Judith Barrett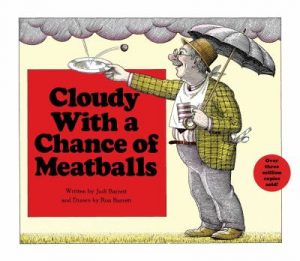 Suitable for children ages 4 to 9, this story revolves around the small town of Chewandswallow with its odd weather. Food falls from the sky at breakfast, lunch, and dinner. Snow, rain, and wind were extraordinary. It rained soup and juice and snowed mashed potatoes. There were even storms of hamburgers. The townspeople enjoyed their life until the weather changed. The food and portions got bigger, and the town was affected by floods and storms of food.  Barrett's book is not only funny, but also features superb illustrations that add to the humor. The story also touches on many issues such as food security, nature, and freedom. If food were to fall from the sky every day, people wouldn't have a choice what to eat. The abundance also offers them little control of what and how much they eat. Hence, it is a good starting point to teach kids about food choices and the nutrients one gets from food.
Bread and Jam for Frances by Russell Hoban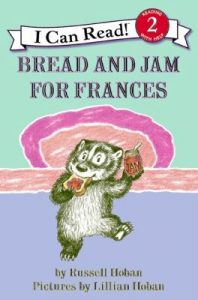 The story is about a badger named Frances who is a fussy eater. She only likes bread and jam and will not eat her soft-boiled egg. Frances even trades away her chicken-salad sandwich in school and finds that veal cutlets are boring. Eventually, she got sick of eating bread and jam every day. Thankfully, her clever parents found creative ways to make Frances try new things and introduced variety in the foods she eats. Kids 4 to 8 years old will love reading about Frances as she trades her bread and jam for other dishes.  
Children can learn about food and nutrition in a fun way by reading books that illustrate images and tell stories. These books can teach kids what to eat to stay healthy and why diversity is key to a balanced diet.
Guest post contributed by Jocelyn Brown, Author