St. Patrick's Day is just around the corner – time to be on the lookout for leprechauns and those lucky four leaf clovers. While you may or may not believe in luck, we're sure you believe in literacy! However you choose to commemorate the day, be sure to make books a part of the celebration. Red Apple Reading has ten books to recommend for your family to enjoy this St. Patrick's Day.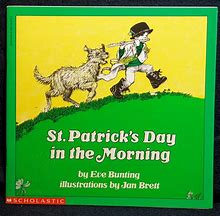 St. Patrick's Day in the Morning (Eve Bunting)
Jamie is eager to prove that he isn't too little to participate in the St. Patrick's Day parade. With his sheep dog, Nell, Jamie creates his own parade; but is he is really big enough to reach the top of Acorn Hill? 4-8 years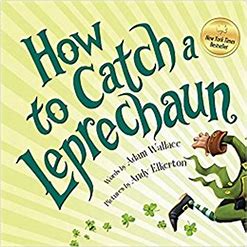 How to Catch a Leprechaun (Adam Wallace)
Follow a rascally leprechaun as he creates a bit of mischief. Can he be caught? It's not as easy as you may think! 4-8 years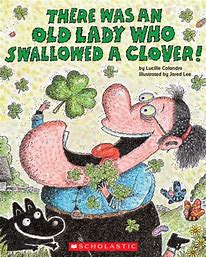 There Was an Old Lady Who Swallowed a Clover (Lucille Colandro)
That crazy old lady is back and you won't believe the things she swallows this time! Young kids will enjoy this silly rhyming book. 3-5 years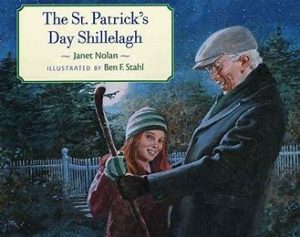 The St. Patrick's Day Shillelagh
When Fergus and his family emigrate from Ireland during the potato famine, he cuts a branch from his favorite blackthorn tree. While on board the ship he carves a shillelagh from the branch. Each St. Patrick's Day he recounts the story of the shillelagh. The shillelagh is passed down through the generations and the story continues to be told. This sweet account of an Irish American family and their contribution to American society makes for a great read! 6-10 years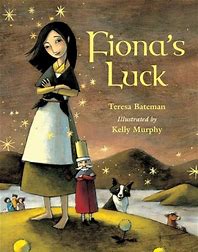 Fiona's Luck (Teresa Bateman)
Tired of the "big folk" soaking up all the luck, Ireland's leprechaun king determines to lock it away. The resulting potato famine wreaks havoc on the land. Fiona must use her wiles to outsmart the king and turn Ireland's luck around. 4-8 years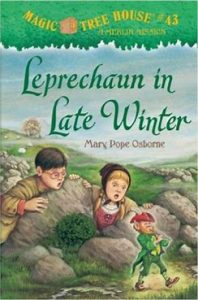 Leprechaun in Late Winter (Mary Pope Osborne)
Readers are transported to nineteenth century Galway, Ireland in this installment of the Magic Treehouse series. Annie and Jack are sent on a mission to find a girl named Augusta (who later becomes Lady Gregory) and inspire her to share her talents with the world. 7-10 years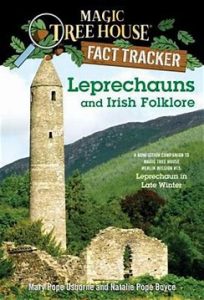 Leprechauns and Irish Folklore (Mary Pope Osborne)
After your kiddo reads Leprechaun in Late Winter, they'll want to read this non-fiction companion book. After Annie and Jack return from their Irish adventure, they have a lot of questions. Children can discover the answers with them in this Magic Tree House Fact Tracker edition. 7-10 years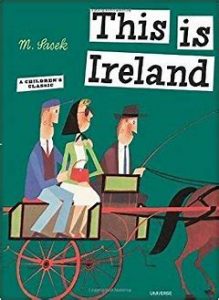 This is Ireland (Miroslav Sasek)
This updated printing of Sasek's classic is every bit as pleasing as it was more than 50 years ago. Its informative text and pleasing illustrations combine to make a really lovely book. Readers will appreciate the page of updated facts in the "This is Ireland…Today!" section of the book. 5-8 years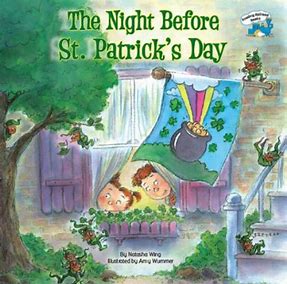 The Night Before St. Patrick's Day (Natasha Wing)
It's the night before St. Patrick's Day and Tim and Maureen are getting ready! Their traps are set throughout the house. Will they be lucky enough to catch a real leprechaun and nab his pot of gold? 4-8 years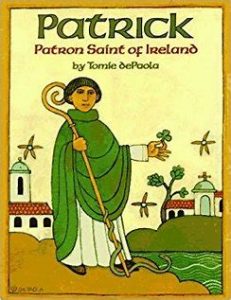 Patrick: Patron Saint of Ireland (Tommy de Paola)
If you're looking for a St. Patrick's Day themed book minus the pots of gold and leprechauns, check out this title. The story of the life of St. Patrick is recounted in this informative picture book. De Paola concludes the book with some lively legends associated with the famous saint. 4-8 years
Happy St. Patrick's Day from Red Apple Reading!