Mother's Day is May 13th. There are very few callings in life as special as motherhood. When I consider my own stint in motherhood, I often think of the Gretchen Rubin quote, "The days are long, but the years are short." Parenting is a privilege but it is not for the faint of heart. During those times when the day is long and the energy is waning, it's important to remember that our children won't be little forever. So let's take some time to slow down, snuggle up with our kiddos and enjoy a good book. This week, in honor of all the moms out there, Red Apple Reading has compiled a list of children's books that celebrate motherhood!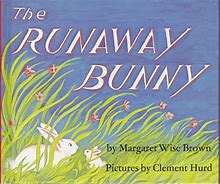 The Runaway Bunny (Margaret Wise Brown)
This classic tale stands the test of time. Originally published in 1942, The Runaway Bunny has never gone out of print. It's little wonder that this book has consistently been a favorite of young children for over 75 years. The heartwarming tale of a mother bunny's unfaltering love for her little bunny makes this book a must have in every home library. (2-5 yrs)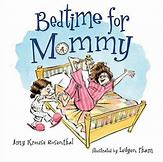 Bedtime for Mommy (Amy Krouse Rosenthal)
This funny role reversal of the nightly bedtime routine will have mom and kids giggling. Will this patient little girl ever get her mommy into bed? (3-5 yrs)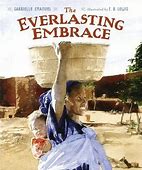 The Everlasting Embrace (Gabrielle Emanuel)
Experience how a West African mother and child spend their day in this sweet story. Each morning mother puts baby on her back and goes about the tasks of the day. The beautiful watercolor illustrations really draw the reader in and make the story come to life. (3-6 yrs)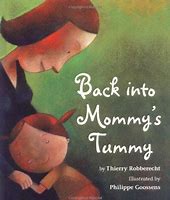 Back into Mommy's Tummy (Thierry Robberecht)
What does a five year old girl want for her birthday? In this story she wants to go back into her mother's tummy! She's sure it would be great. She could be with mommy all day, stay up late with her, and watch television through her belly button! Could the real reason for this sudden desire to return to the womb have something to do with the new baby on the way? This is a fun read – especially for children about to become older siblings. (3-7yrs)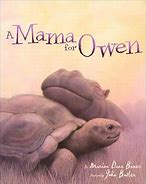 A Mama for Owen (Marion Dane Bauer)
When a tsunami separates a baby hippo and his mama, Owen's life is changed forever. Afterward he bonds with an unlikely animal friend – Mzee the tortoise. This true story of adoption and restoration after the 2004 tsunami makes for a touching tale. (3-8 yrs)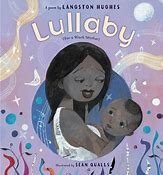 Lullaby (For a Black Mother) (Langston Hughes)
A special book about the love of a mother for her baby. Poet Langston Hughes delivers a tender lullaby that mothers will love to share with their little ones. Beautifully illustrated by Sean Qualls. (4-7 yrs)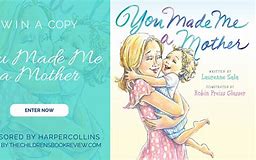 You Made Me a Mother (Laurenne Sala)
This book is a thoughtful reflection on motherhood beginning with pregnancy. It might even bring a tear to your eye as you read it with your little one. The charming illustrations of mommy and child make for an extra special read. (4-8 yrs)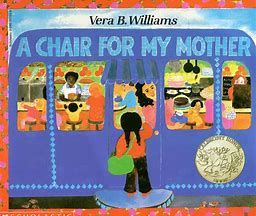 A Chair for My Mother (Vera B. Williams)
In this Caldecott Honor book Rosa, her mom, and grandmother are saving money for a comfortable chair after a fire has destroyed their house and possessions. This touching tale demonstrates the love of family and the resiliency of the human spirit. (4-8 yrs)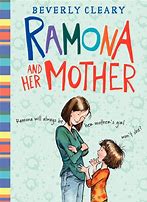 Ramona and Her Mother (Beverly Cleary)
The lively Ramona Quimby is 7 ½ and struggling to understand how she fits into her mom's life. Beloved author, Beverly Cleary, delivers an enjoyable story that little girls can relate to. A fun book for moms and daughters to read together and discuss! (8-12 years)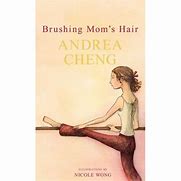 Brushing Mom's Hair (Andrea Cheng)
Ann is a 15 year old dancer with typical teen problems. However, she also has a mom who is going through cancer treatment – adding a whole new level to her worries. Follow Ann as she copes with her mother's cancer in this book of 53 free-verse poems. (10-18 yrs)
Red Apple Reading wishes all the mom's out there a very happy Mother's Day! Keep plugging away and investing in the lives of your little ones! Remember, you will never regret having taken the time to read to your child.