In honor of Father's Day this weekend Red Apple Reading has several book recommendations for your kiddos. Check out the following books about dads. We're sure your little readers will enjoy perusing these selections with their father!

Darth Vader and Son (Jeffrey Brown)
What if Darth Vader had actually been an involved parent throughout Luke's childhood? Readers get a glimpse of what kind of dad Darth Vader might have been with his young son in this fun reimagining of a classic story. Dads and kids who are Star Wars fans will appreciate the humor of this simple book. All ages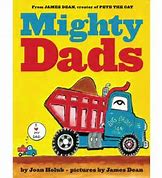 Mighty Dads (Joan Holub)
If your preschooler loves all things transportation, this is the book for him. Kids follow different construction vehicles as they "make something new". Along the way the older daddy vehicles give their younger vehicles instruction in properly getting the work done. Ages 3-6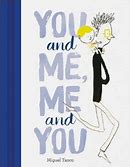 You and Me, Me and You (Miguel Tanco)
Readers observe a father and son's interactions in this touching story about the special relationship between a dad and his boy. This sweet book is a good reminder that although dads have a lot to teach, they learn from their little ones as well. Ages 4-6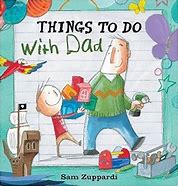 Things to Do with Dad (Sam Zuppardi)
A boy and his dad's day together takes a mundane turn when a "to do" list is discovered on the fridge. Fortunately, a young boy's imagination and a dad's willingness to play along turn boring chores into fun adventures! Ages 4-8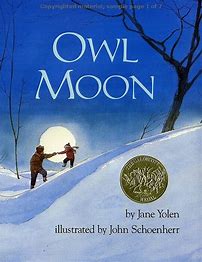 Owl Moon (Jane Yolen)
A little girl and her dad go owling on a wintry night. Follow this pair on their simple yet magical outing. Children and parents alike will enjoy reading this Caldecott award winner again and again. Ages 4-8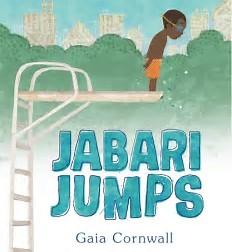 Jabari Jumps (Gaia Cornwall)
Jabari has passed his swim test and now he is going to jump off the diving board! This beautifully illustrated picture book captures perfectly the nervousness a child experiences when attempting to do something for the first time, as well as the power of a present and patient dad. Ages 4-8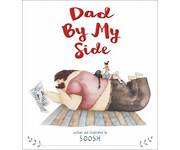 Dad by My Side (Soosh)
This beautifully illustrated book touchingly conveys the sweet relationship shared by father and daughter. The larger than life father in this story is a gentle giant who stands faithfully by his daughter's side. Ages 4-8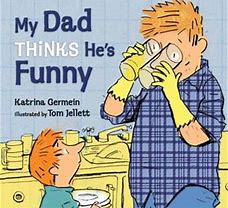 My Dad Thinks He's Funny (Katrina Germein)
Any kid who has ever rolled his eyes at his father's "dad jokes" will appreciate this book. Children will quickly recognize the familiar corny responses this dad gives his son – "Would you like some dinner with that ketchup?" Kids may not like to admit it, but a dad's puns really are a little endearing! Ages 5-8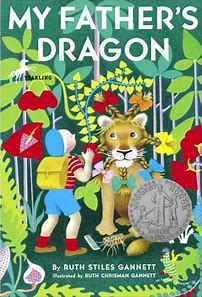 My Father's Dragon (Ruth Stiles Gannett)
A young narrator recounts the heroic feats of his father, Elmer Elevator, in this delightfully funny book about a boy who rescues a baby dragon. A great classic chapter book for young readers! Ages 5-9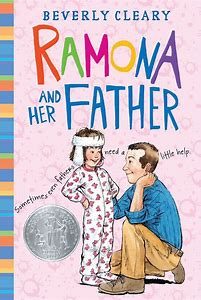 Ramona and Her Father (Beverly Cleary)
Ramona's dad has lost his job and things are a bit stressful in the Quimby household. Spunky Ramona will do her part to help the family. Older elementary students will relate to this lovable middle-class family. Ages 8-12
Here's wishing all the dads out there a very happy Father's Day!