The holiday season is upon us again! Time for decorations, hot cocoa, family, and all of the good things associated with this magical time of year. Speaking of good things, nothing gets us more in the holiday spirit than a good book and some giggles. In honor of the holiday season, Red Apple Reading has found 10 Christmas books that you and your family are sure to enjoy!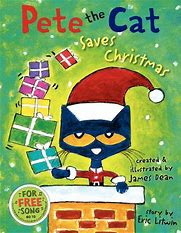 Pete the Cat Saves Christmas (James Dean)
That groovy cat is back and he's come to help a sick Santa deliver Christmas. Your kids will love this Pete the Cat version of The Night Before Christmas. Book comes with sticker sheet and downloadable song. 4-8 yrs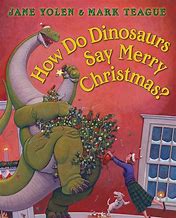 How Do Dinosaurs Say Merry Christmas? (Jane Yolen)
Just like children, little dinosaurs get excited about Christmas too! Children will laugh as they witness these oversized creatures tearing into presents, sneaking out of bed, and decorating the tree. 3-7 yrs
It's Christmas, David! (David Shannon)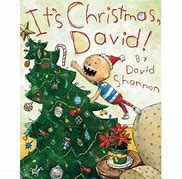 In this holiday edition of the popular David series, readers get a glimpse of the mischievous boy at Christmas. It's tough for a little guy to behave himself when holiday temptations abound! Will David get the gifts he's hoping for or a lump of coal? 4-8 yrs
The Christmas Crocodile (Bonny Becker)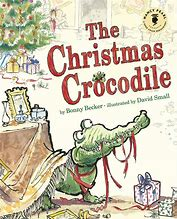 When Alice Jayne finds a crocodile under the tree on Christmas Eve, she and her family aren't sure what to do. The ill-disciplined crock is eating everything, including the wreath, the tree, and the roast! What's to be done with a Christmas crocodile? 4-8 yrs
There Was an Old Lady Who Swallowed a Bell! (Lucille Colandro)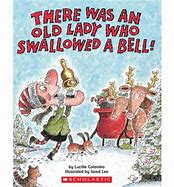 From the There Was an Old Lady series of books comes this funny holiday edition. This time the old lady swallows a bell and all other manner of ridiculous seasonal items. This silly tale will have your little one in stitches! 4-8 yrs
The Best Christmas Pageant Ever (Barbara Robinson)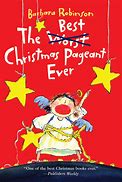 This Christmas classic never grows old. When the rowdy Herdman children decide to join the annual Christmas pageant, hilarity ensues! Will these mischievous children ruin the play or might it just turn into the best one ever? 8-12 yrs
Sneezy the Snowman (Maureen Wright)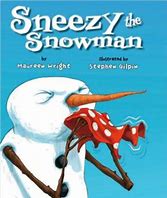 You may not believe it, but even snowmen get chilly sometimes! Sneezy attempts to warm up in many different ways, but they all end with a melty snowman that has to be rebuilt. With a little help from three children, Sneezy finally finds the perfect solution! 6-8 yrs
The Knights Before Christmas (Joan Holub)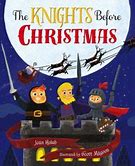 In this medieval take on The Night Before Christmas, three knights attempt to defend the castle from a red and white clad intruder (Santa) and his eight dragons. The silly jokes and funny illustrations in this story will keep kids giggling. 5-8 yrs
Mooseltoe (Margie Palatini)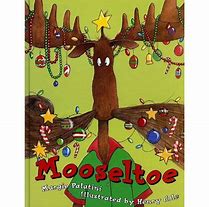 Moose is busy with his holiday preparations. Shopping, sending cards, and wrapping presents are a few items he's checked off the list, but what will happen when a Christmas tree must be substituted? Kiddos will love the funny illustrations – particularly Moose's huge mustache! 4-8 yrs
Deck the Halls, We're off the Walls! (Dan Gutman)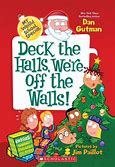 This goofy Christmas chapter book from the My Weird School series will appeal to the upper elementary crowd. As a bonus there are fun extras – trivia, games, puzzles, and more. Join A.J. and his friends from Ella Mentry school for some holiday fun! 6-10 yrs
An amusing holiday book is just the thing to add a little more merry to your Christmas! We're sure these selections will quickly become family favorites. So grab your book, hot cocoa, and blanket and get ready to make some holiday memories with your little one. Looking for more holiday book ideas? Check out last year's blog, December Holiday Books!