This month Red Apple Reading is celebrating the birthday of well-known author Judy Blume. If you and your children are looking to read a family-oriented book together, discover enlightening morals, and laugh uncontrollably, Judy Blume has a story for you, no matter what the age!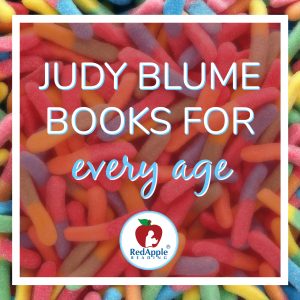 Ages 6-8
For young elementary students, Judy Blume has three picture storybooks that are wonderful for reading aloud to your little one. These stories are The Pain and the Great One, The One in the Middle is the Green Kangaroo, and Freckle Juice.
Freckle Juice is about second grader Andrew, who really wants to have freckles just like Nicky. He purchases a concoction from a classmate that will allegedly present him with freckles. Will it work? Uncover the truth in Freckle Juice!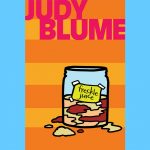 Ages 8-10
If your kiddo needs a narrative to read on their own, look no further than The Pain and the Great One and The Fudge Books chapter book series.
The Pain and the Great One series is based off the picture book mentioned previously. Each book is a collection of stories about a brother and sister who go on adventures, endure embarrassing moments, and always have each other's backs during life's wild ride. Dive into the first book of the series, Soupy Saturdays with the Pain & the Great One.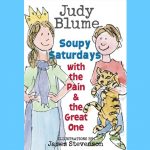 Ages 11-13
Middle school – the years of discovering yourself, building friendships, and learning life's truly important lessons. Judy Blume accurately and realistically captures the middle school frame of mind in her books: Just as Long as We're Together, Here's to You, Rachel Robinson, and Deenie.
Here's to You, Rachel Robinson is about overachieving perfectionist Rachel, who begins to deal with a lot of stress coming from multiple sources. Rachel suffers with her older siblings' drama, family counseling, and negative attention. Read to grasp how she and her family develop a stronger connection.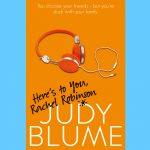 Judy Blume's website offers amusing trivia, report writing advice, and a short narrative about how she became an author. Explore the fun with your child here.
If you or your high schooler are looking for a great book to read, be sure to check out Judy Blume's young adult and adult story selections.
For a full list of Judy Blume's publications, click here.